Author: Dima Titov
A few years ago, AR seemed poised to be the Next Big Thing with the advent of Google Glass, which opened up a whole new world of opportunities in education, training and entertainment. Unfortunately, Google suspended sales of Google Glass, due in part to its hefty $1,500 price tag, short battery life, and limited number of available apps.
AR, however, is still very much alive. After disappointing results in the consumer market, Google has been concentrating on enterprise-focused versions. Rumors continue to persist, however, that Google is quietly working on new Augmented Reality Goggles for consumers. Recently, Google released, MyGlass", the first update to Google Glass in over three years. In addition to fixing some bugs in the system, MyGlass now supports Bluetooth, which means Glass devices can be digitally connected to keyboards and mice.
Google is far from alone in betting on Augmented Reality's future. Some industry experts are predicting that annual worldwide sales of AR headsets could reach $1.2 billion by the end of this year. Those same experts are also predicting  that AR market revenues, which amounted to very little just a year ago, could reach $90 million annually by 2020.
One of the more impressive Augmented Reality startups is Magic Leap, which reportedly is developing an AR headset that will project holographic images onto real world surfaces and surroundings. Having raised more than $790 million in Series C venture capital funding, Magic Leap was valued at $4.5 billion earlier this year.
How AR Will Change Daily Life
Sometimes referred to as the "missing link" of digital marketing, Augmented Reality will soon enable shoppers to interact with products or services at home, inside a "bricks & mortar" store or on demand anywhere. An excellent example is IKEA's Augmented Reality online catalog. Using a smartphone or tablet with the free iOS or Android app installed, consumers viewing the catalog can see if that couch or desk will fit and exactly how it will look in their real world living rooms or dens.
Some sellers are also incorporating Augmented Reality into product packaging, which allows a customer to preview the item without the container being opened. Iconic toymaker Lego has been using this technique for the past several years to promote its merchandise at specially designed kiosks which, when viewed through an iOS or Android device bring a product to life.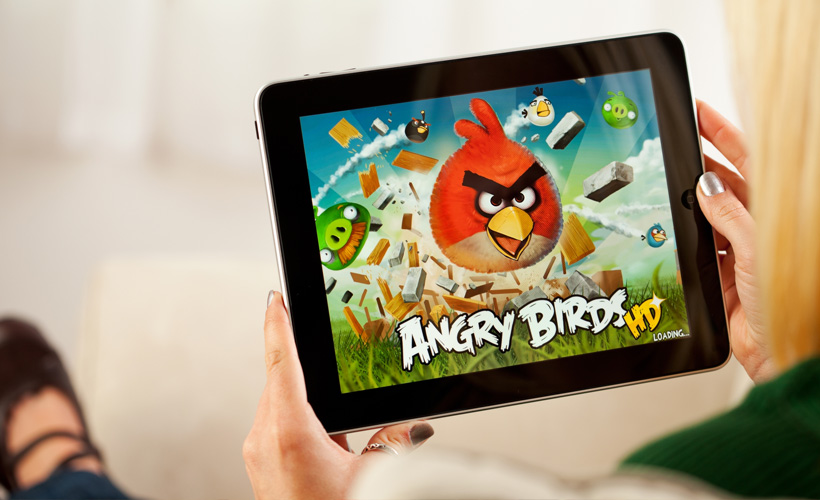 Angry Birds' creator Rovio is another company using AR for marketing by having partnered with an AR developer to incorporate Angry Birds into product packaging. Allying with well-known companies including Lego, McDonald's and Walmart, Rovio has enhanced and enforced the Angry Bird brand by interacting with providers of goods and services that the public uses or consumes on a daily basis.
Because it allows students to grasp concepts more quickly than by just reading a book, Augmented Reality will also be used extensively in classrooms and training environments. Even the most boring of topics can be an entertaining and enriching learning experience with the aid of AR technology.
Two other fields where Augmented Reality will be increasingly used are medicine and military. Soldiers in the field using AR devices will be able to instantly view 3D maps and obtain detailed information about the surrounding terrain. Pilots of Lockheed Martin's new state-of-the-art F-35 fighter jets are already wearing specially designed $400,000 helmets that give them a 360° view of the environment outside the aircraft. Critical systems information is projected directly onto the helmet's visor. Whatever direction the pilot looks, information on objects the system detects, such as distance, bearing, speed and altitude is automatically and instantly available.
Augmented Reality is a natural for the medical industry. Rather than watching from a distance in an operating room's observation area, medical students and interns can view actual procedures from the surgeon's close-up perspective. A recent medical AR innovation is AccuVein, which is a handheld scanner that quickly and accurately locates a patient's veins for drawing blood samples or IV transfusions.
One thing appears certain. Augmented Reality is here to stay, and its applications will become more and more a part of everyday life in the very near future.
FEATURED IMAGE: Shutterstock, BBC
Ian
AR really changes everyday life. I did the repair using the Ikea's augmented reality application.  and that saved me a lot of time and money.
Christopher
I can't imagine my day without applications like iOnRoad, Plane Finder and eyeMaps. They are great for parking, finding places and watching for airplanes.