AR and VR Game Development Services
Do you want to keep users happy spending hours playing your game apps?
Try AR/VR game development services today. Make it happen!
Create a completely new world for your tribe.
AR/VR game development services
How can Invisible Toys help you with AR/VR game development services?
Games can be simple. Or complex.
Invisible Toys can develop any game you want. We provide both AR game development services and VR game development services, whatever your needs.
AR

Fun AR games

Provide a simple AR app for those who are new to AR and look for a life of quick virtual fun. Make a complex app for tech-savvy users who prefer starting a battleground right in their living room.

Educational AR games

Help students conduct safe experiments, discover objects, and memorize facts. AR helps visualize various complex topics, from chemical processes in cell structures to planets in our solar system.

Geolocation AR games

Provide an active alternative to traditional mobile games. Take the best from both physical and digital gaming: active pastime and adventures in an imaginary world.

FPS AR games

Let users breach obstacles and fight monsters right in their own environment with an AR shooter. Multiplayer mode adds even more fun to AR games.

Marketing AR games

Join those many brands that have already created a strong message with an AR app. Give users a virtual first impression before they even try out a physical product.
VR

VR esports games

Provide opportunities for cyber athletes competing on different levels. Cover various sports and activities with VR leagues. Grow a community of VR enthusiasts in both number and quality.

VR simulator games

Recreate real-life conditions. Make it possible for users to try activities they could not try in real life such as racing in a vintage car on an icy mountain road or operating a steam train heading toward the West Coast.

Educational VR games

Design VR educational games for personnel training or for university students. The range of possibilities is vast, from emergency training to virtual medical operations and physical experiments.

VR entertainment games

Let players drop out of the real world into an imaginary world for a couple of hours on the weekend. Gamers' tastes vary wildly and wanting a variety of VR entertainment games could be wide too.
Are you looking for the best iMPLEMENTATION FOR YOUR AR/VR GAME IDEA?
Not sure where to start?
Contact us, we can help you with your project
Our portfolio
Invisible Toys has launched AR/VR games to let users have fun and to demonstrate what is possible. Your mind is the only limitation to greatness.
This app was launched for the Fensterbau Frontale trade show to demonstrate how VR apps work. It helps anyone interested to try out and experience VR apps.
This VR demo app contains a series of mini games including VR Fruit Ninja, Save the Kitten, and a Window Quiz. The Window Quiz is organized as a series of escape rooms. Users get to a futuristic room when they win the quiz or are kicked into outer space if they lose.
With a large variety of activities, the app covers different types of possible VR content to help users evaluate VR.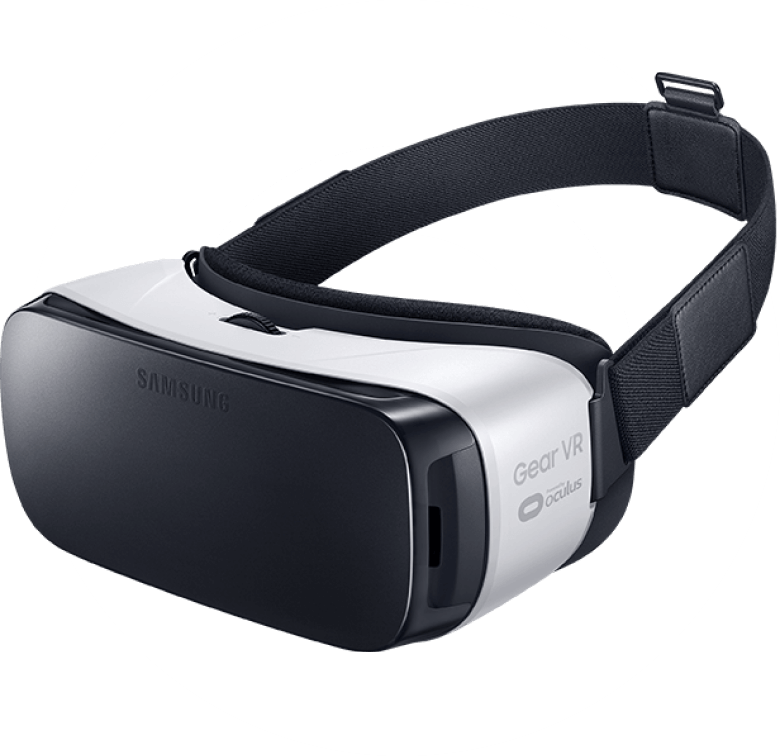 DO YOU WANT TO SEE MORE AR OR VR GAMES WE HAVE DEVELOPED?
Check out our portfolio!
Awards
Check out latest awards
Top Web Development Team

Silver Microsoft partner

BEST OUTSOURCING COMPANIES
WHAT KIND OF AR/VR GAME DEVELOPMENT SERVICES WE CAN DO FOR YOU?
What is your situation? Just starting? Expanding? Reworking?
Whatever your requirements, Invisible Toys can deliver an app to meet your business goals.
One platform, multiple platforms, working with already produced source code—anything and everything is possible.
Are you an AR/VR startup?
Consider this offer.
You can start market testing within one month of AR/VR app development.
160 working hours.
What can you get in 160 hours?
You can get a demo app. Based on your requirements, it could be one of these:
Marker-based app (up to 5 objects)
Markerless app (up to 3 models or videos)
360° video app (up to 3 videos)
All apps have a menu but no administration panel.
What do you get?
You benefit from Invisible Toys' experience in AR and VR game development. The Invisible Toys team helps you go from concept to app launch fast—faster than most teams. Do you also want support and app maintenance? Yes, this is possible. You get:
Flexible full-cycle development

Invisible Toys works with your AR VR game at every stage of the development: analysis of requirements, design, coding, testing, and launch.
Project management, too.

High quality-for-the-price ratio

With headquarters in Berlin, Germany and its R&D center in Ukraine, Invisible Toys is able to provide strong engineering expertise, high project management skills, and affordable hourly rates.

Technical consultation and support

Invisible Toys supports you throughout the entire journey from your idea to launching your finished app in an app store. Whatever is the best implementation plan for your idea, you get it.

After-launch guarantee period

The team continues working with you for a 1 – 3 month guarantee period to ensure the app works and end users are happy with the technical side.
How we work
In order to deliver the best quality apps for the client's idea, Invisible Toys team ensures the following step on each and every AR/VR game development project:
1

Project discovery and discussion
2

Project
development
Sprint 1 – Sprint X
(2 weeks)
3

Post-guarantee support
Our guarantee period lasts 1 – 3 months. The larger the scope, the longer the guarantee period. Bugs and flaws are fixed for free. The project developers remain in touch with the client; they know the code and can quickly do the fixes.
4

Project expansion and maintenance
The same team can continue working on your project:
adding features
requested by end users

expanding to different
AR/VR platforms

introducing updates

optimizing app work
on user devices
Why choose Invisible Toys?
Invisible Toys developers focus on your business requirements and provide you with the best possible solution.
On time. On budget.
Project head start

The team can start working on your project immediately after we clarify scope of work, exact requirements, and confirm cooperation in a signed agreement.

Narrow focus

Invisible Toys focuses solely on AR/VR/visualizations that helps accumulate specific experience and provide high-quality development services.

Instant communication

The project manager stays in constant touch during business hours. You choose the best means of communication for you.

Adding missing expertise

People with different specializations work in our company. This ensures we can add expertise, as needed, to the project or receive a timely expert consultation with no project time lost.

Flexibility

Invisible Toys invests in constant training of its developers. This ensures they can always offer you the best tech stack or pivot when a better technology is offered.

Proactive position

The team adheres to the industry's best practices and advises you on the best implementation path throughout the entire development cycle.
About Invisible Toys
As part of the big IT Craft family, Invisible Toys team focuses on delivering deeply engaging AR/VR games and other types of visualization software to end users.
Invisible Toys became a separate department in 2015. It combines a mixture of a dynamic environment only a small team of tech enthusiasts can provide with a solid workflow and 20 years' experience of a well-established software development company. Both are needed to fulfill clients' requirements while creating engaging user experiences.
Invisible Toys provides its services across many industries, including games, esports, publishing, learning, and education—where interactivity makes the difference.
Address
Do you have a question or want to discuss your AR or VR game idea with our developers?
Get in touch with us. It's free!
Mob: +49 302 178 8740

IT Craft YSA GmbH
Panoramastrasse 1
10178 Berlin

Contact us to get:
• Consulting of tech experts
• Help with requirements and technologies
• Project estimation divided into milestones