VR Development Services
Immersive VR visualization drives market interest. Using VR apps, people learn product features, get to know their evolution, context of use, some tips and tricks, and more. Our VR development company pushes Virtual Reality to its limits. Come join the trip of a lifetime! Create time-saving solutions and avoid unnecessary, laborious explanations.
Custom VR development services across the industries
Invisible Toys offers VR software development services for different industries. We deliver the best possible implementation for your VR app idea.
Marketing and promotion

Use VR demo apps to show product benefits in context, directly affecting decision making. Ensure the best try-before-buy experience.

Gaming

Enable VR game users to do a deep dive into a game so seemingly real they truly believe they can reach out and touch the virtual. Let users be the character instead of playing the character.

>Automotive

Give your fans a whirl in a virtual test drive of one of your crazy creations right in a presentation hall. Or in their homes. Allow them to test drive on an icy mountain road or a race track.

Manufacturing

Benefit with VR app development to boost work on prototypes visualizing concepts, matching designs, or studying how well the prototype fits in with the environment.

Learning apps

Engage the virtual to train people for possible dangerous conditions. Virtual Reality is a practical approach for training staff in potentially dangerous conditions and/or emergency situations without actually exposing them to such danger.

Virtual tours

Let VR take you on a "tour" when visiting any museum, exhibition, or sightseeing—even show you the building process during construction.
Portfolio
VR app for Fensterbau Frontale
This is a simple but engaging Virtual Reality app demo helping users evaluate VR opportunities for business. The app was designed especially for the Fensterbau Frontale trade show to display the power of VR as a marketing instrument.
The app contains different types of VR content:
a quiz with questions divided into difficulty levels
a Rescue Kitten mini game
VR Fruit Ninja game
Users can see different locations while playing the games. They can try VR controllers and experience what a VR app can provide.
(Yes, rescuing a kitten from a crane on a building site made some users feel weak-kneed and scared.)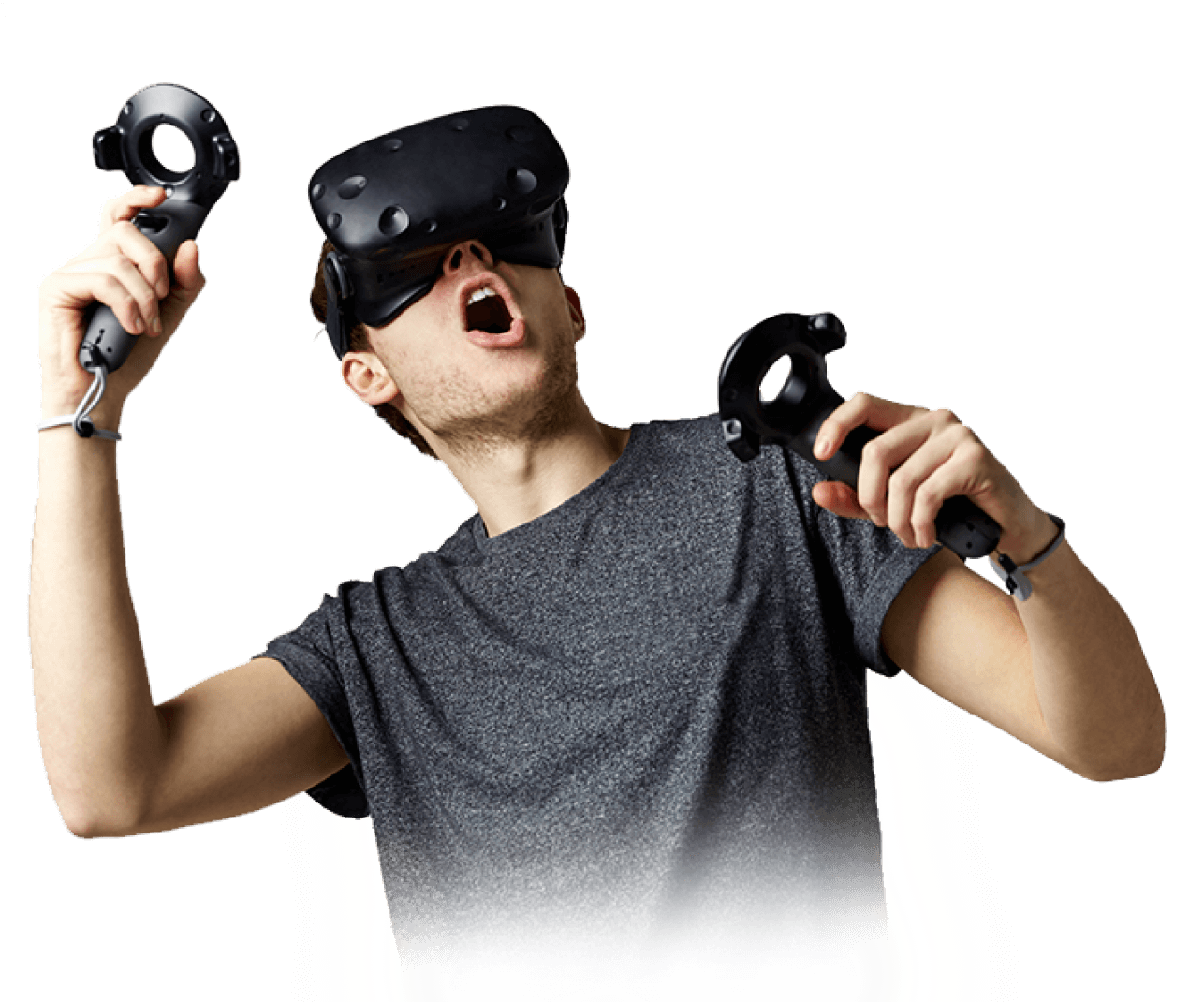 Awards
Check out latest awards
Top Web Development Team

Silver Microsoft partner

BEST OUTSOURCING COMPANIES
VR DEVELOPMENT SERVICES WE CAN OFFER
Check out the many kinds of VR apps our Invisible Toys team delivered for users: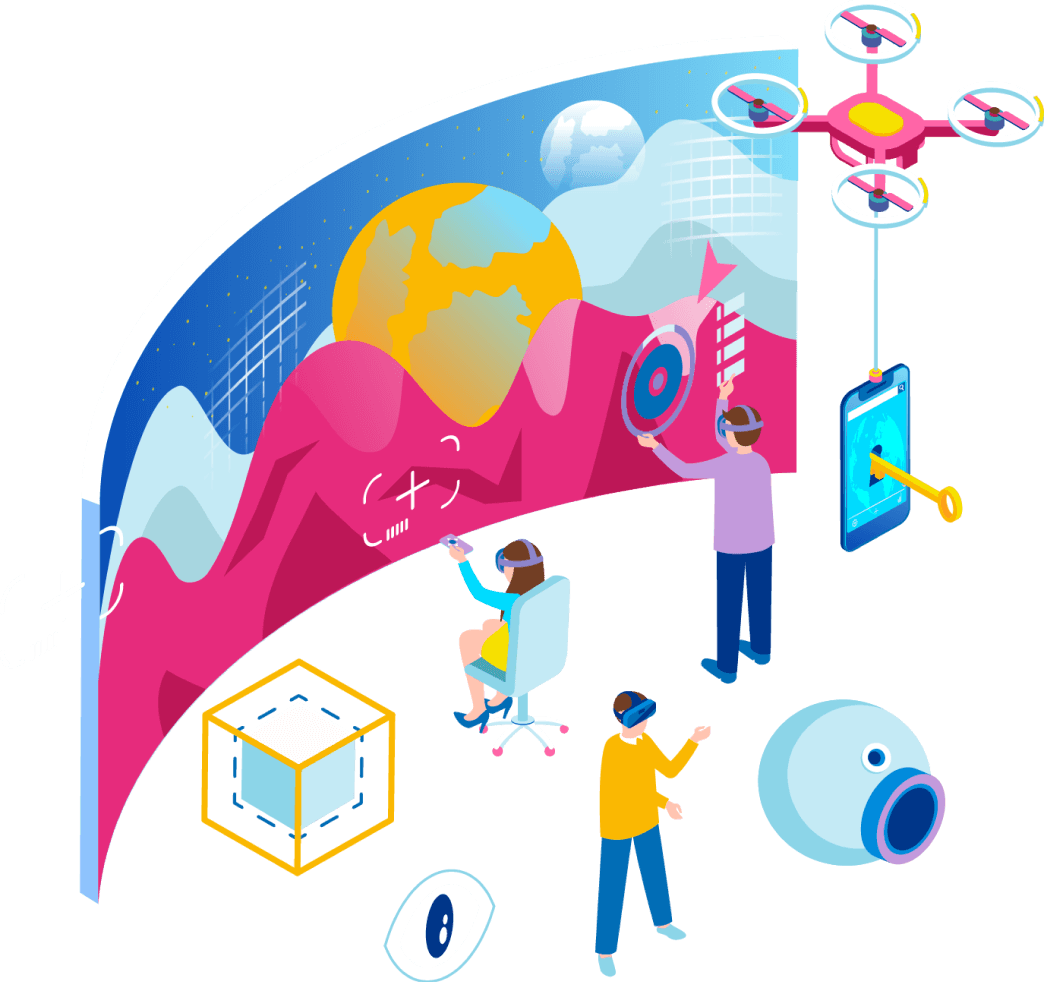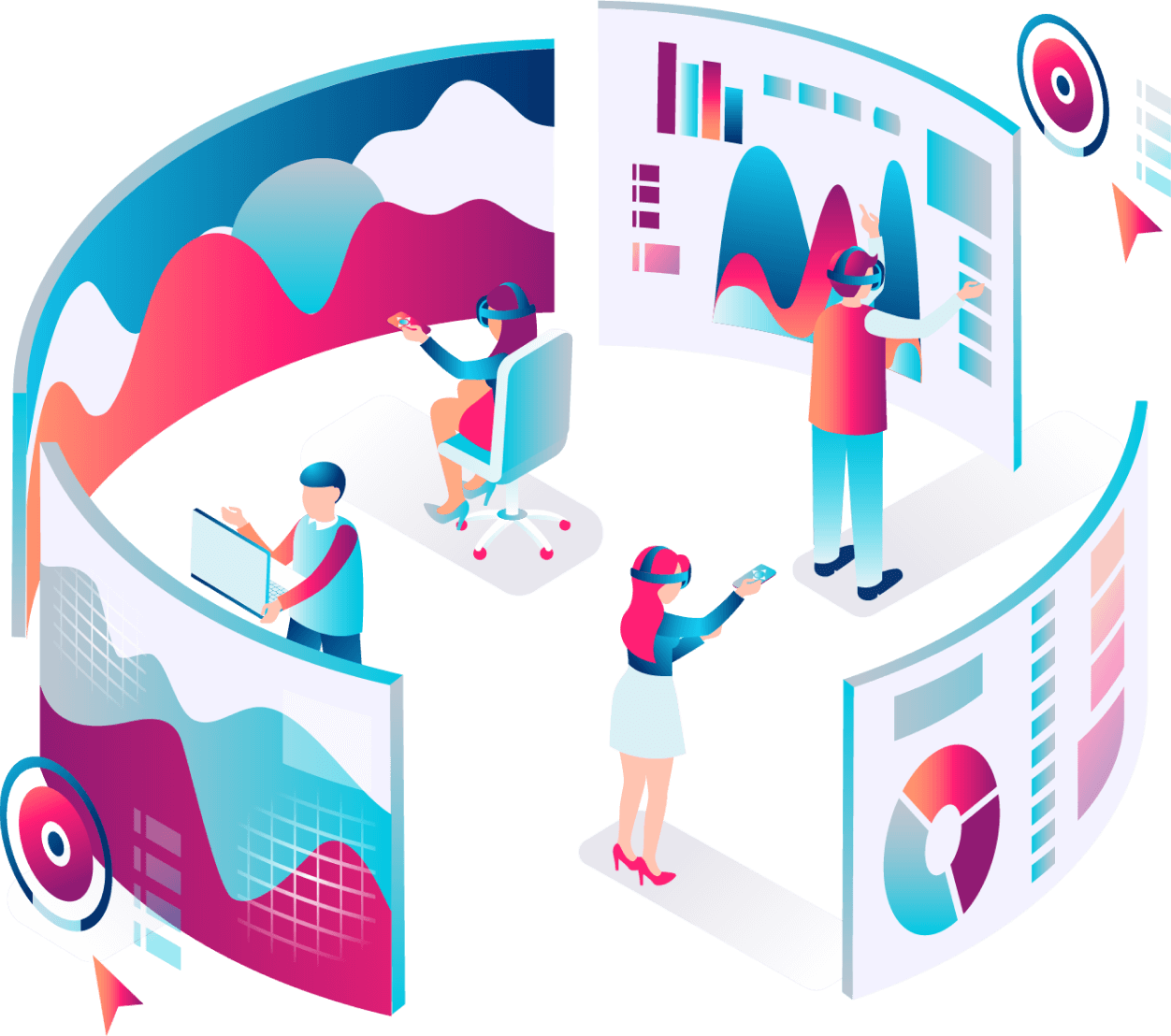 Are you a VR startup? Do you need to illustrate your idea within a limited budget?
Then, this offer is for you.
You can get a simple VR app within one month. This equals 160 working hours.
What do you get for this timeline?
You get a demo VR app.
Depending on your idea, this can be a:
VR app (up to 5 objects)
360° video app (up to 3 videos)
The app includes a basic design and menu but no administration panel.
BENEFITS OF OUR VR DEVELOPMENT AGENCY
You benefit from these professional services when you choose Invisible Toys:
Immediate project start

Our Invisible Toys team starts working immediately after finishing these steps: You send your requirements. Our team provides a project roadmap. Together we agree on scope and details. We sign a contract.

Technical guidance

The team helps you with an implementation path for your requirements and provides technical consulting on tools best suited for your app.

Full-cycle software development

The team works on your app for the entire development cycle—from beginning to launch. You get a turnkey VR app.

Control

You retain control over the development process. You can stay in constant touch with your Invisible Toys project manager, take part in planning, and get detailed reports after each Sprint, plus access to the app's source code.

After-launch guarantee

The team remains in contact with the client after the app launch and eliminates bugs and flaws in produced source code, ensuring they quickly stay on top of app stability.

Longer life-cycle of an app

The team carefully works on app architecture to ensure the app will be easily maintainable for a reasonable time.
How we work
There are four essential steps needed for successful VR app development:
1

Project discovery and discussion
2

Project
development
Development team starts working using the Agile approach.
Development is divided into Sprints. Each Sprint usually lasts two weeks. You receive a plan at the beginning of each Sprint. At the end of each Sprint, you receive a detailed report and access to new functionality you test on a sandbox server.
Sprint 1 – Sprint X
(2 weeks)
3

Post-guarantee support
You get a 1 – 3-months guarantee period. The team focuses on fixing bugs and flaws in the app's source code, most often discovered by enthusiastic users.
4

Project expansion and maintenance
You can contract the same development team to help you deliver new features and updates and monitor app servers, if required.
Full-cycle VR Development Company in US
TThe Invisible Toys team specializes in VR and AR development services. As a special VR development team within a full-cycle agency IT Craft, we navigate through all the steps of custom VR development, from analysis of requirements and choice of technologies to post-launch maintenance and consulting. Invisible Toys enjoys the vast, two-decades' experience IT Craft has accumulated in custom software development. Also, we can add expertise by bringing engineers from other teams to join your project.
Another benefit from development with our VR agency: IT Craft's development center is located in Eastern Europe. Because our cost of living is lower but our education is not, you get high-quality VR development for less.
Why choose our VR development agency?
Turnkey solution

Your VR solution is ready for use and maintenance. Well-commented source code, launching in stores or on your server, and project documentation are included.

Niche expertise

The Invisible Toys developers' expertise lies solely with visualization apps. Their extensive experience delivers the best apps to you.

NDA

our custom VR development company is happy to sign an NDA ensuring your ideas and secrets are safe.

Technical flexibility

Invisible Toys developers spend time testing and trying different technologies. This ensures your app has the most relevant stack needed.

Instant communication

The development team responds swiftly to your requests during business hours. You are always informed on your project's progress.

Proactive position

The team constantly considers possible pitfalls, improvements, and app optimization.
Address
Do you have a question or want to discuss your VR idea with our developers?
Get in touch with us. It's free!
Mob: +49-1575-366-9179

IT Craft YSA GmbH
Panoramastrasse 1
10178 Berlin

Contact us to get:
• Consulting of tech experts
• Help with requirements and technologies
• Project estimation divided into milestones