Augmented Reality for Business
How many successful Augmented Reality apps for business do you know about? Surprisingly, there are many apps, from IKEA to Pokémon Go, Volkswagen, Coca-Cola. Plus, there are hundreds of startups and small businesses alike that have only recently been recognized outside of their communities—demonstrating how Augmented Reality provides tremendous business opportunities when it comes to user engagement, brand visibility, and more.
Let's Talk Business!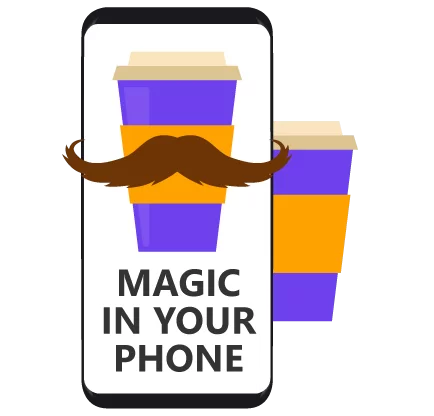 Success factors for Augmented
Reality business models
Any kind of business can turn Augmented Reality into a secret weapon to spark customer interest. Here's how: businesses can establish a completely new communication channel and improve an existing ecommerce solution using an Augmented Reality experience.
We have summed up the vision in a story about Jennifer.
Let's imagine Jennifer at the very beginning of her challenge and her AR decision.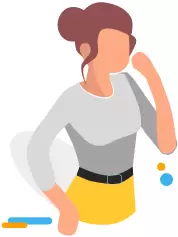 2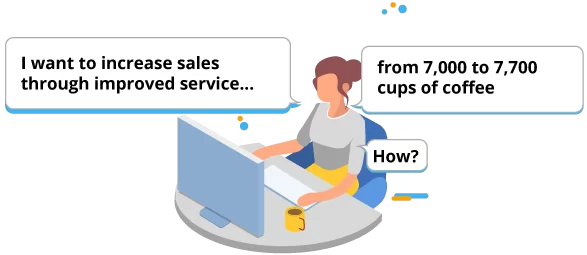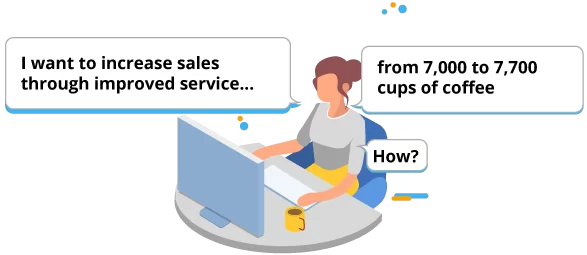 Here is Jennifer.
She is a chief business
development manager at a chain
consisting of four coffeehouses.
1
Here is Jennifer.
She is a chief business
development manager at a chain
consisting of four coffeehouses.
2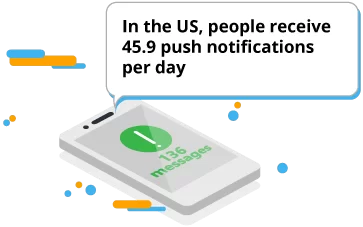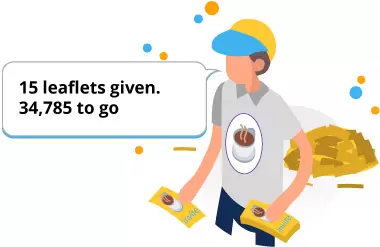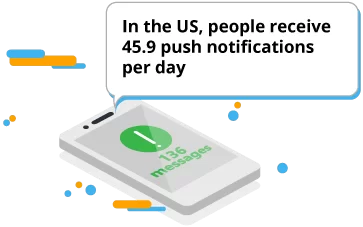 4Email and SMS notification marketing
is much labor-intensive. People are
not happy getting too many
notifications.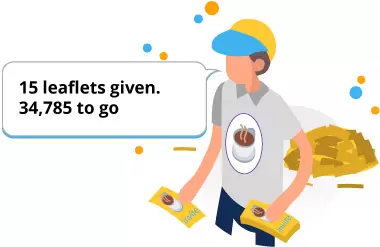 3Traditional promotional items are expensive. An average conversion rate is 2%.
This means 35,000 flyers to design, print, and
distribute.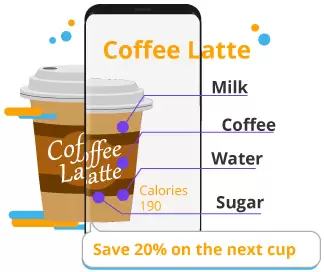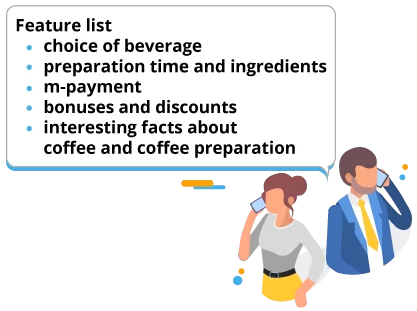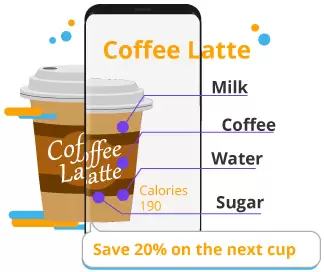 5Jennifer has a better plan: an Augmented Reality-based ecommerce app to tell about products and to shorten purchase and delivery time.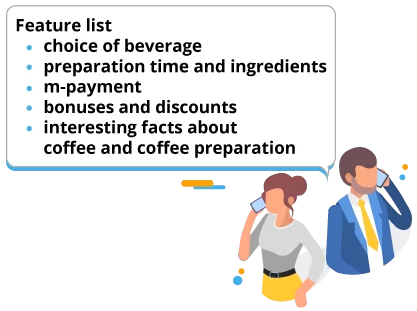 6She calls a software development
company
and describes her idea.
Who works on Jennifer's team?
UX/UI designer determines how users interact with the app then organizes the app elements into an optimal flow.

A mobile app developer turns app requirements and mock-ups into flawless code.

A QA engineer examines the app ensuring every feature runs smoothly and user experience corresponds with initial plan.

After the main work is over, the development team helps Jennifer maintain and update the app.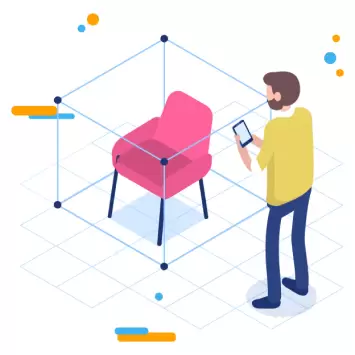 The best thing about Jennifer's story is that Augmented Reality works for any retail business where visualization matters and makes a difference: furniture, clothing, wallpapers, toys and games, cars, and much, much more.
Customers can try any item without visiting the shop. They just download the app, activate the 3D model, enjoy the magic, and determine how well the product fits in with their lifestyle.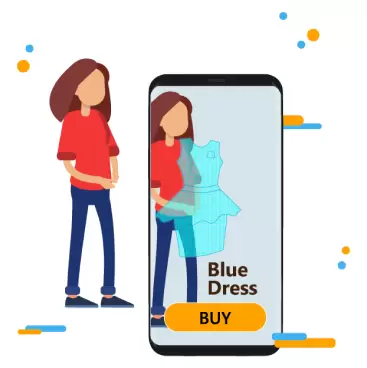 Do you want to be like Jennifer?
Get in touch with us to find out how we can help you make
your customers happy and your life a whole lot easier.
Contact us An AR app for business needs 20 days to develop, test and launch. Is this really possible? Yes, it is.
As with any new endeavor, success factors depend on their value for users undecided by development and maintenance costs. Hesitation too often prevents businesses from leveraging the benefits of AR apps.
To overcome challenges, Invisible Toys offers you a safe plan: you can have a demo Augmented Reality app developed within just 20 days to test whether this is what your customers really want, would use, become engaged in, and would increase your business.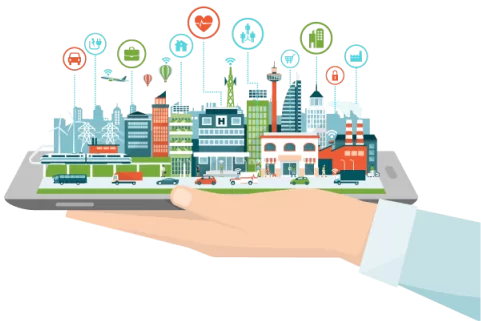 Here is what you can get
A marker-based app with up to five markers onboard

Markerless app with up to three models or videos inside

360-degree video with 2-3 videos onboard, a menu and a splash screen
What is Invisible Toys?
Invisible Toys is a special team within IT Craft company working with Virtual and Augmented Reality technologies. It provides top-notch solutions for businesses of all sizes freeing from hassles about tech side of their project. With year-long focus on custom outsourcing web and mobile development, Invisible Toys helps businesses succeed in their core activities while delivering the best possible digital experience to their customers.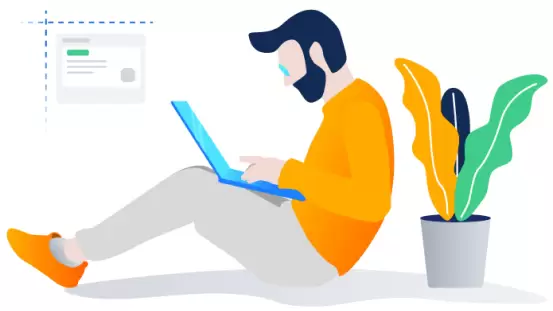 Address
Do you have a question or want to discuss your idea with our developers?
Get in touch with us. It's free!
Mob: +49 302 178 8740

IT Craft YSA GmbH
Panoramastrasse 1
10178 Berlin

Contact us to get:
• Consulting of tech experts
• Help with requirements and technologies
• Project estimation divided into milestones