Author: Arina Golosovskaya
More and more publishers are recognizing that augmented reality is here to stay, and if their businesses are to survive, AR will play an increasingly important role in the inevitable transition from print to digital media. Due largely to the proliferation of newer and better smartphones, tablets and other digital devices, AR is the logical means of making that change. With its seemingly limitless potential applications within the publishing industry, it's now obvious that augmented reality is the trend of the future.
Uses of AR in Publishing
An early example of a publisher merging augmented reality with print media was the cover of the February 2017 issue of Design Exchange, a U.K. quarterly publication. Featuring an image of a human head, viewing the cover through a digital device with the free android app installed caused the lifelike 3D image to change facial expressions as the device was tilted or rotated. The publication's innovative cover contributed to Design Exchange being named Irish Print Awards Magazine of the Year.
Already being used in children's books designed to both educate and entertain, it won't be long before it's commonplace for AR software to also bring individual pages of magazines, advertising inserts and books to life. Incorporating augmented reality into feature articles and advertisements that include computer-generated 3D animation, audio and text opens up an exciting new world of opportunities for publishers, advertisers and marketing agencies alike.

Augmented Reality Books: How They Work
Augmented reality books combine conventional print media with digitally created audio and visual content that comes to life when viewed through a device with the proper software installed. Once considered something of a novelty and a distraction from serious learning, AR is increasingly being used in training and education at all levels from kindergarten to graduate school, as well as in the workplace.
Augmented reality books have proven to be an effective method of teaching and a fascinating form of entertainment, opening up a whole new world of opportunities for publishers. Traditional teaching methods will be replaced with interactive books and games that make learning an enjoyable experience.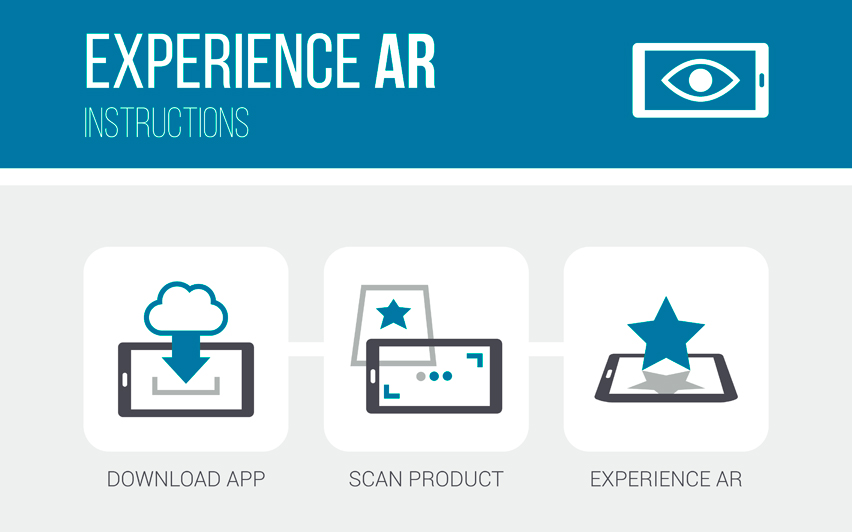 Benefits to Publishers From Using AR in Books and Puzzles
Possible new sources of revenue for publishers from AR include charging for apps, charging a one-time payment or subscription fee for accessing products or information, advertising revenues and in-app promotions offering products or services for sale.
Here are a few examples of some recent publications that have successfully combined augmented reality with traditional print media:
# Coloring Books
Quiver Education's AR coloring book pages are colored by the user in his or her favorite shades, When viewed through a digital device with Quiver's iOS or Android app installed, the pages come to life. Quiver's coloring books emphasize education, and cover such diverse topics as geometry, biology and our solar system.
Color Alive is a partnership between Crayola and DAQRI. Color Alive's series of 16-page coloring books let kids digitally mingle with such well-known characters as Barbie, Skylanders, Enchanted Garden and Mythical Creatures by simply coloring the pages as they would with any ordinary coloring book. After the coloring's completed, holding a device using Color Alive's free app that's included with the book lets them interact with the characters and move around the screen.
Chromville is another augmented reality coloring book that lets young players interact with tiny creatures called "Chromers" after filling in pages with colors of their choice. Developed by imascono Entertainment, the Chromville app can be downloaded free from the App Store or Google Play. Coloring pages, which are also free of charge, can be downloaded and printed directly from the Chromville website (www.chromville.com).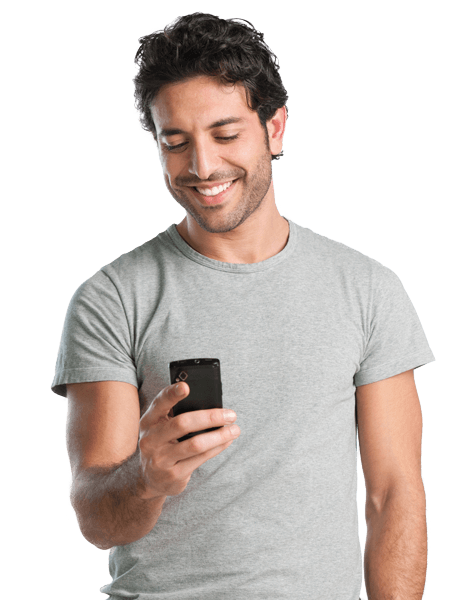 Create Your
AR apps
Contact our AR development team to discuss your project
# Augmented Reality Puzzles
Popar Solar System Smart Puzzle is one in a series of augmented reality puzzles developed by Phoenix, Arizona-based Popar Toys. Using AR, this 150-piece puzzle brings the solar system to life, letting young students digitally connect to and move about within our solar system. As with all Popar Smart Puzzles, Solar System is designed to enhance young peoples' creative perception, spatial concepts and listening comprehension.
Smartivity Puzzle's Legendary Landmark package comes with two 60-piece puzzles featuring images of Stonehenge and the Eiffel Tower. After being assembled in the same manner as conventional jigsaw puzzles, viewing the completed puzzle through a device with the free EDGE app installed lets kids learn about the iconic monuments through digital animations and fun, informative games.

# Interactive Cards
AR Flashcards Addition makes learning math fun for young elementary school students. When a digital device is pointed at a flashcard, colorful 3D numbers and animals appear on the device's screen, prompting the child to solve a simple addition problem. Comprehension is tested through a series of timed quizzes. AR Flashcards Addition includes 100 basic equations from 0+0 to 9+9.
Humanoid 4D+ from Octagon Studio is an educational app that uses augmented reality to visually depict the human anatomy. Through augmented reality, Humanoid 4D+ lets students interactively explore the human body, its major organs and systems and how they work simply by pointing a digital device at one of the 7 AR flashcards included with the set.
Drakerz-Confrontation is an augmented reality playing card game developed by French-based Peoleo Entertainment. It combines a free online tactical video game with physical trading cards, each of which contain undisclosed special effects made possible through a patented AR engine. When the trading cards are held in front of the player's webcam, animated monster-like characters called Drakos are summoned into an arena where they engage in virtual battle.

# Illustrated Atlases
Visible Body's Human Anatomy Atlas provides an excellent means of exploring the male and female human bodies in incredible full-color 3D detail. Designed as an interactive reference for students, instructors ads healthcare professionals, the Human Anatomy Atlas uses augmented reality to create a virtual anatomy lab. The Human Anatomy Atlas is available for both Android and iOS devices.
# Augmented Reality Books
Paparmali Augmented Reality Books were developed in Lithuania as tools for educating and entertaining children. Paparmali, a creator of AR solutions, has published two titles to date, which are Safari Animals and World Fairytales. Both books can be read in the conventional manner or the young reader can point his or her mobile device at the pages to watch them come alive. The books are available in both iOS and Android formats.
Carlton Books, a London based international publisher, is considered a leader in the world of Augmented Reality publications. Carlton has produced several colorful, interactive AR books for children in a series known as iExplore, all of which are powered by Digital Magic™. Topics include predatory animals, space exploration, the human brain, entomology and more.
The Mardles Stories are interactive children's books created by AliveLab Ltd., another UK publisher. After installing AliveLab's free app, The Mardles Stories can be read as conventional books, or with colorful 3D animation and sound that can be seen when viewed with a digital device. In addition to publishing augmented reality books, AliveLab's also offers AR sticker collections, "magic masks" and 4D coloring books.
These are just a few examples of the myriad of AR-related opportunities open to 21st century publishers with the imagination and foresight to capitalize on them. Although augmented reality will never totally replace print-based publishing, there are numerous commercial, educational and cultural opportunities still to be explored. The next generation of digital devices will undoubtedly see AR becoming more and more a part of everyday living. Despite some technological and cultural challenges still to be overcome, it's obvious that the future of augmented reality is one that's bright for publishers.
Janelle Lundy
I want to use my own books, add a character to pages and have it speak to students about what is on the page. I am surprised that this seems so difficult...why must I use/purchase books that someone else has chosen? Surely the characters can appear when the app recognizes a page that I have photographed myself?
Sannyalall
Make a more new posts please :)