Author: Arina Golosovskaya
What just a few short years ago was considered something of a novelty, augmented reality is now a part of everyday life. Although AR has been around since the 1960s, most people hadn't even heard of – let alone experienced – augmented reality until 2016's interactive Pokémon Go craze that swept the globe. The use of Augmented reality for educational and training purposes is quickly becoming widespread both within classroom environs and beyond. Schools, private industry, the military and governmental agencies have all recognized the value of AR for effective training and instruction.
How to Use Augmented Reality in Education
AR's educational applications are more than classroom instructional aids. Using augmented reality, practicing physicians, interns and medical school students are now able to become proficient in performing complex medical procedures before carrying them out on actual patients. Manufacturing companies and the military regularly use AR to demonstrate how to safely operate, maintain and repair new pieces of equipment without the risks associated with learning using the actual hardware. Augmented reality is appropriate for just about any situation where it's necessary to efficiently and effectively impart knowledge.
Augmented Reality in the Classroom
Learning today emphasizes the STEM (Science, Technology, Engineering and Mathematics) curriculum, making augmented reality in the classroom an especially valuable tool for teaching complex subjects. Augmented reality adds an entire new dimension to classroom instruction. When used properly, AR will engage, entertain and educate students of all ages. Educators understand that learning involves more than just reading from textbooks, attending lectures or completing homework assignments. Once associated primarily with gaming and entertainment, AR is now used extensively for teaching from preschool levels through graduate school and beyond.
Instructors today use augmented interactive AR textbooks to capture the interest and imaginations of their students. AR educational books similar to those developed by LIVIT Studios provide informative and meaningful content about people, places or things in a manner that engages, informs and entertains. Formed in 2015, LIVIT has created a series of AR enhanced books that incorporate audio clips, 3D animations and interactive games into the learning experience. Available for both iOS and Android devices, LIVIT textbook's scientific and technical content has been created and approved by professionals in their respective fields.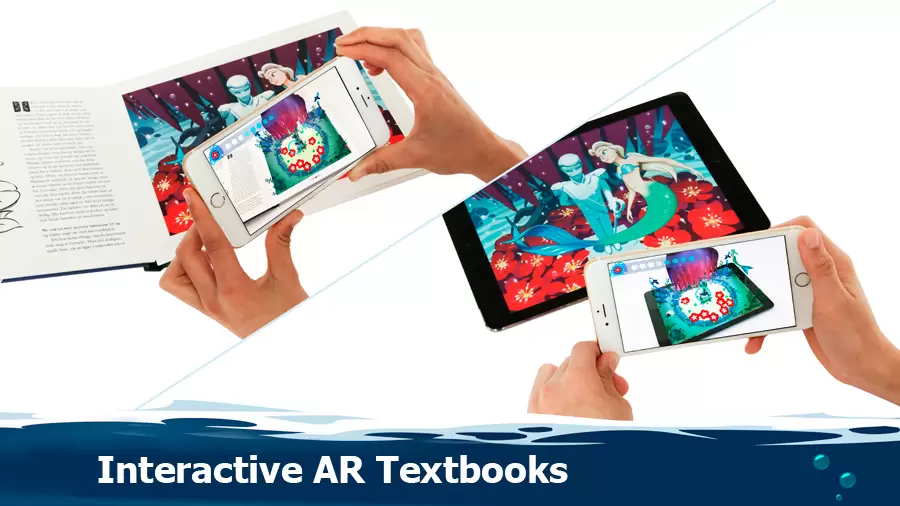 Looking to the future, Google recently filed patents for innovative AR pop-up books intended to revolutionize the interaction of augmented reality with printed media. The first patent is for an interactive book embedded with motion and pressure sensors that launch 3D images when activated by the reader. Rather than requiring an external phone, tablet or AR glasses, a small projector and speaker within the book's spine would project audio-enhanced visual images onto the pages as they're turned. Google's second patent uses a digital phone or tablet to display AR content. Each of the book's pages would have an underlying digital page that opens and is displayed on the digital device's screen.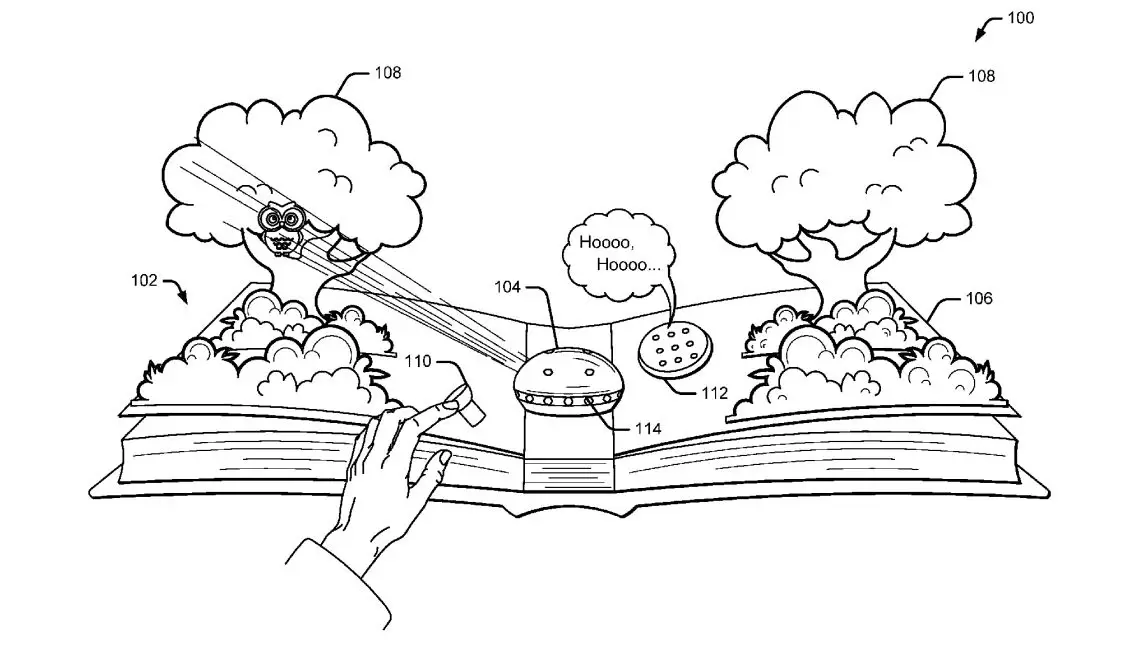 AR skills training applications have proven to be effective in raising worker productivity and performance, which contr5ibute to improving workplace safety and increased employee satisfaction. For example, if a manufacturing employee, warehousing worker or field service technician needs operating information or repair instructions for a piece of equipment; he or she can instantly receive digitally generated video, text or voice instructions through an AR viewing device. The benefits are cost savings from faster problem resolution, less equipment downtime and increased worker efficiency.
Augmented Reality Uses in Higher Education
Augmented reality used in teaching helps take the mystery out of seemingly complex and sometimes intimidating subjects such geometry, anatomy and astronomy. Here are examples of companies whose AR apps have helped simplify the learning process:
#1 Arloon Geometry
Spanish IT company Arloon created a series of educational apps that use AR, including Arloon Geometry. Arloon recognized that understanding geometry requires visualizing an object in three dimensions, which when looking at an object in two dimensions on a textbook page can be challenging. Using the Arloon Geometry app, an object can be "lifted" from the page, rotated and examined from every angle, which improves the student's spatial visualization ability.
#2 Human Anatomy Atlas 2018
Boston, Massachusetts- based Visible Body created a comprehensive human anatomy app used extensively by students, instructors and practicing health care professionals. Available in 7 languages, the app is an AR atlas that allow users to enter, visit, view and even dissect all portions of the male and female human body. Visible Body's anatomy atlas is available for use with both iOS and Android devices.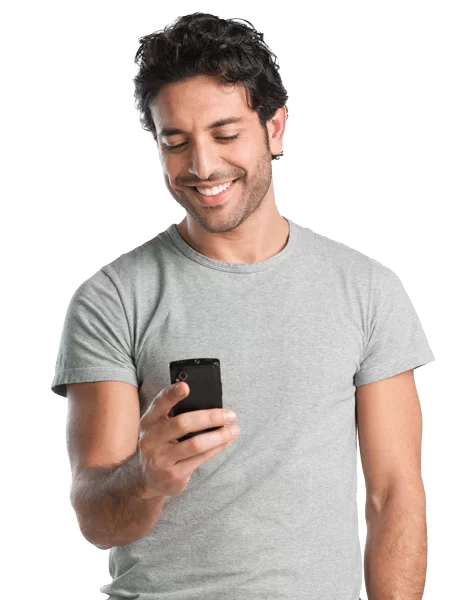 Education
AR apps
Contact our AR development team to discuss your project
#3 The Heart
Another educational anatomy-related app is The Heart, which is part of the AR Human Anatomy series created by Infolytx for the healthcare industry. A 3D image of the human heart pops into view when a mobile phone or tablet's camera with The Heart app installed is held over a sensor. Viewers are able to rotate the image and through augmented reality technology, visually "enter" and explore the chambers of the human heart.
#4 Star Chart
Star Chart is an augmented app created by U.K. developer Escapist Games Ltd. used by both astronomy students and amateur stargazers. This free app precisely locates and identifies more 120,000 stars and planets in the visible universe by simply pointing a digital device skyward. Using advanced GPS and augmented reality technology, Star Chart is loaded with astounding features, including virtual 3D tours of every planet in our solar system and their moons.
#5 Immersive Chemistry
Immersive Chemistry is a booklet created by India's StudyMarvel that uses augmented reality to make studying chemistry an informative, entertaining and enjoyable learning experience. Compatible with Android phones and tablets, the Immersive Chemistry app is a 3D virtual lab complete with a periodic table, Bunsen Burner and enough miscellaneous lab equipment to make it possible to conduct "hands on" chemistry experiments in an AR environment.
AR Apps for Teaching Young People
Augmented reality's educational uses aren't limited to upper grade or university level students. Today's children have access to smartphones, tablets and other digital devices at a very early age, making augmented reality an effective educational tool in the classroom. Here are a few examples:
#1 Animal 4D+ Cards
Created by Octagon Studios, Animal 4D+ Cards is a deck of 26 cards illustrated with animals representing all 26 letters of the alphabet from A to Z. Viewing cards using a phone or tablet with the free Animal 4D+ app installed brings an animal from an Ant to a Zebra to life with sound and motion. Animal 4+ Cards make learning the alphabet and finding out about various animals a fun educational experience for kids. The Animal 4D+ app is available for both iOS and Android devices.
#2 ZooKazam
ZooKazam is also an augmented reality app that teaches young people about animal life. ZooKazam is unique in that it doesn't require a preprinted marker to bring its collection of more than 40 different interactive animals to life – just about any flat surface will work. Infographics that appear on the screen along with each animal let kids know where they live, what they eat, their conservation status and a multitude of other interesting facts.
#3 Spokkio puzzle
AR 4Draw's Spokkio puzzle is another app intended to entertain and educate young people. Spokkio is a 12-piece jigsaw puzzle that the child assembles by hand. When the puzzle is viewed through an Android device, brightly colored Spokkio "monsters" sing and dance in full 3D animation, teaching children counting, colors and spatial concepts. 4Draw's Spokkio puzzle for Android devices is downloadable free of charge.
#4 Color Me
Color Me is an interactive coloring book from Realise AR that uses augmented reality to teach and entertain young children. Youngsters start by filling in the pages of a Color Me coloring book in any colors they choose. After the coloring is finished, viewing the page using a digital device with the Color Me app installed brings the characters to life in 3D in the colors chosen by the child.
#5 POPAR Planets Smart Book
Created by Popar Toys of Phoenix, Arizona, POPAR Planets Smart Book is one in a series of interactive hardcover books that uses augmented reality to entertain and educate young people. Designed to promote the STEM (Science, Technology, Engineering and Mathematics) curriculum, other topics in the series include science, geography, and the animal world. Popar Planets' combines education with play through colorful 3D animations, interactive games and read-along exercises that bring our solar system to life.
AR Apps for Self-Instruction
#1 eyeMap
Learning with augmented reality doesn't always mean attending classes or listening to lectures. Today there are apps available for almost any topic imaginable. For example, a person interested in mapping or geography can download eyeMap in either Android or iOS format. Pointing the digital device with the app installed in any direction instantly displays a 3D representation of whatever surrounds you in the real world, including the names of mountains, historic sites, towns and villages and more virtually anywhere in the world.
#2 Night Sky
Night Sky from icandiApps is an informative and easy to use means of studying and exploring the stars and planets. Available through the App Store, Night Sky uses augmented reality to visit or view planets and their moons in incredible 3D detail. Whether you're searching for a specific planet or star, a particular constellation or the International Space Station, by simply entering the query and pointing an iPhone, iPad or Apple Watch skyward, Night Sky will locate it for you.
#3 SketchAR
SketchAR is for both professional artists and people who have always wanted to but have been unable to draw. Simple and convenient to use, SketchAR is available for both iOS and Android devices. It works by displaying a virtual image of the subject to be drawn on the surface where the tracing and drawing will take place, such as a canvas, paper or wallboard. Holding a Smartphone in one hand showing the image to be drawn, the user's other hand traces the virtual lines displayed on the surface. SketchAR comes preloaded with stock sketches or photos transferred from a camera can be converted and used.
#4 Google Translate
Another useful AR learning tool is Google Translate, which provides translations in 103 languages from Afrikaans to Zulu and everything in between. Google Translate can interpret single words, phrases or entire web pages. It works in 3 ways: entering text by typing, hand writing text on a screen with a stylus or speaking the words into a device with the free iOS or Android app installed. Whatever method is selected, the translation is displayed on the screen in the requested language. Google translate also supports two-way instant speech translation in 32 languages.
Augmented Reality and the Future of Education
Augmented Reality is growing in all industries. Still, Augmented Reality is an unsettled area for teaching and education. Though, it opens up myriad of opportunities providing new, interactive tools to catch up students' attention and helping them discover more. Students get instrument to easily learn new complex concepts and study visual examples. Last but not least, children will be motivated to learn more through ar toys.