Author: Dima Titov
Is Augmented Reality fun?
Indeed. Augmented Reality (AR) technology puts the fun in every activity. Everything becomes engaging and enjoyable with an Augmented Reality app: books, lessons, paintings, movies—even a walking tour in the ruins of an ancient city.
Augmented Reality has helped convert many startup ideas into great, engaging apps.
This is why we have prepared the list of top fun Augmented Reality apps.

What are the benefits of Fun Augmented Reality?
The key to fun: Augmented Reality toys offer great visualization and interactivity experiences. They turn any boring activity into an engaging adventure. AR apps make it possible for people to learn something new AND have fun. They are always available – only a tap on your smartphone brings you to another world. No one ever needs to be idle ever again: keep busy having fun and learning while waiting for someone or something.
AR apps make the invisible—visible! Words describe a picture: an image makes it real.
What can Augmented Reality be used for?
Here is what everyone can do using an AR app and her/his smartphone:
apply amusing photo effects
try new clothes or makeup without the need to put them on
navigate through new locations
create 3D paintings
(re-)construct different objects
And much more…the list of AR entertaining activities seems endless.
Augmented Reality apps are available for a diverse audience. They require neither special equipment nor special skills. People need only install an Augmented Reality app on their smartphones and follow the instructions (remember KIS): Keep Instructions Simple!) Users can enjoy new experiences sharing AR fun with their friends.
Best Augmented Reality Apps
Millions of users have nodded their approval of Augmented Reality apps by downloading, launching and rating them on app stores. It is unlikely that a non-contested list of the best Augmented Reality apps will ever surface: it is impossible to directly compare apps from different industries, but everyone can recognize distinctive features of a "a best Augmented Reality app". Those apps have greatly improved user experience and influenced the way people make an activity their own.
Check out these great Augmented Reality apps that serve as benchmarks for successful startup idea for an AR project.
1 InkHunter
'Think before you ink', was the startup idea behind the mobile app InkHunter. The new app was designed to help tattoo fans 'try on' different tattoo models using Augmented Reality to be aware of how a future tattoo would look.
InkHunter was not very popular at the beginning. Its popularity increased after the development team improved its recognition algorithm for better user experience—more realistic pictures was key to its skyrocketing to popularity.
The app provides a marketplace for tattoo artists and their potential clients. Tattoo artists promote their sketches: when a user likes a sketch, he or she can buy the sketch from the artist.
2 SketchAR
Considered one of the best apps in 2017, a Lithuania-based startup offers a solution for those who cannot draw but want to learn.
SketchAR app provides step-by-step instructions via a smartphone screen for those who seek a quick start into drawing. The user sees a sketch on the screen and copies it onto paper. The AR image disappears, but the drawing remains. The user can add additional details to the picture until it is done.
The app is compatible with different smartphones, but works best on ARKit, Google Tango devices and Microsoft Hololens because of its technical sophistication.
3 AR Runner
AR Runner is a freemium running game for non-gamers from a Toronto-based development team, Semidome.
Users must activate checkpoints then run through those checkpoints as fast as they can, trying to beat world records. Competition against the whole world makes the game even more fun.
The game can be adjusted to different players and environments providing four modes, four field sizes, and six field shapes. The app can be played both indoors and out. To add some extra fun, the app has 60 challenges for its users.
4 Spyglass
Spyglass is an advanced mobile GPS navigation app designed by a game studio, Happymagenta. The app provides rich functionality for those who need an effective offline and off-road way-finding tool.
The app uses an Augmented Reality navigator and compass to display detailed information about GPS location, distance, angles, and sizes in a real-time fun way.
Spyglass helps save different points and shows turn-by-turn direction arrows. Users can enter and share location coordinates, track multiple locations at the same time, and calibrate a compass using the Sun and stellar map.
5 ViewRanger Skyline
Skyline is an AR addition to the famous ViewRanger app built for and around the hiking community.
Now, Viewranger helps explore the world in an AR mode. ViewRanger Skyline covers 80% of the Earth with Augmented Reality making it possible for users to identify different objects, such as towns, lakes, mountain peaks, etc., just by holding their smartphone up. The app displays navigation directions for published and user-defined routes through real-time arrows, so that users always feel confident they are heading in the right direction.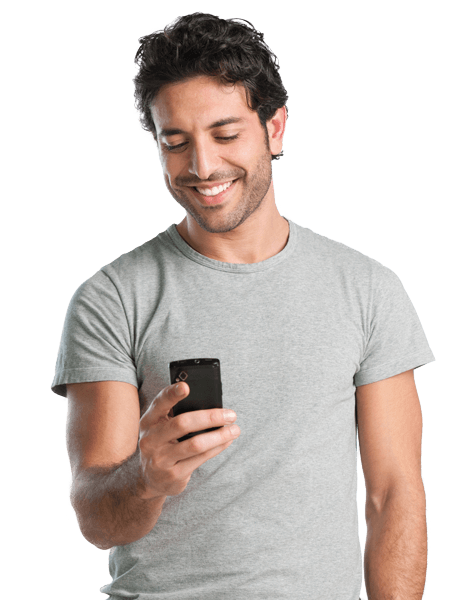 Create Your
AR apps
Contact our AR development team to discuss your project
6 Father.IO
Truly, Father.IO is the next-generation, first-person shooter that mixes Augmented Reality and laser tag. The app enables its users to organize breathtaking battles in their hometown. The laser tag is mounted on the user's smartphone and communicates with it via Bluetooth. The gaming app allows players to choose between different weapons with different shooting range and accuracy as well as different GPS abilities.
7 Ghost Snap AR Horror Survival
This app is a horror game using Augmented Reality so users can safely experience different scary scenes while moving around their houses during the "midnight hours". To survive, users look for different clues through their smartphones which display everything through a green filter—and this is where the scary stuff starts with bloody messages and spine-chilling scares.
App publishers recommend playing with headphones to make it more realistic—it's up to you!
8 GIPHY World: AR GIFs & Stickers
GYPHY presents a special tool that lets fans of GIF communication increase the fun with AR-powered 3D effects. Users can fill in the space around them with various GIFs and stickers, record a short video, and then post it on social media or share a link with friends. To make this happen, users can search through an immense GIF collection for relevant images and sticker packs or start drawing in the air using the smartphone.
9 Worldbrush
The Worldbrush app has a graffiti painting concept as its basis apart—without vandalizing the property. Users are free to draw anonymous paintings wherever they want, visible only at the place where it was drawn and only through the smartphone. Also, to prevent the appearance of inappropriate content, the app has like / dislike / report feature.
Worldbrush uses ARKit and ARCore plus smartphone compass to orient the picture properly in the same direction as it was initially drawn.
10 The Machines
Featured in Apple 2017 Keynotes, this game provides an AR PvP Arena for robot battles. The players need to destroy an opponent's base within the pre-defined timeline. While the base cannot be repositioned, players need to think about strategically positioning their troops on the battlefield. Also, users must walk around during the battle, zooming in and out for control of their troops. The game makes user think fast and apply different tactics to attain success.
The Machines provides both single player and multiplayer modes and a global leaderboard to show each player's progress.
11 The Machines
This is an AR puzzle game where players must control switches on a railroad to prevent train wrecks.
The app is stunning from the design point providing users with stylish steam trains, detailed scenery and fun music. It also has a challenging gameplay requiring full concentration to complete each level. Many players experience hard times when difficulty increases with new levels and extra trains are added.
However, If you love trains, anticipate many fun hours playing this train and puzzle game.
Fun and Augmented Reality: the Future of Apps?
Although Augmented Reality technology is being improved steadily, one thing is certain: AR apps will redefine the way we work, entertain, and use different tools. Augmented Reality adds fun into everyday activities and makes games that were unimaginable five years ago into a new reality.
Terrific Augmented Reality apps start with a great idea—then change the way people do something.
The best time to start an app is right now.
It is easier to create a fun AR app with the right Augmented Reality development team—capable, competent and creative.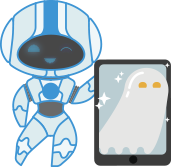 Dima Titov(Author)
2019 and still no mass games except Pokémon Go. AR games need more improvement of recognition system and optimized power consumption to make them fun for everyone, not only AR fans.
Kenzie
Interesting topic and much fun. Conduct AR is my top one AR game, by the way. Here you can find a big game review and reasons for playing it at home. Also, I tried InkHunter and it fits in great with trying on different tattoo designs. AR is the future of all apps where you want to see the result before you actually order a thing.
Conall
Absolutely agreed the post is a good job. Thanks for telling about fun AR apps. However, I would love to see more technical details. What is better, Unity or Unreal Engine? How fast do the apps drain the battery? Will they make my phone red hot within seconds? Again, would be happy to see more tech details on the topic.
Piers
I am fascinated how fast Augmented Reality is going mainstream. We can have an AR versions for almost every app. They even have an AR clock on the App Store: https://itunes.apple.com/ru/app/ar-clock/id1268686226 Btw, do you think an AR clock is fun? Because I do.
Ellis
Nice post. Do you have any examples of fun learning apps? This might be a good point to show that AR makes learning easy.
Crispin
This does look like a great list of top AR apps for fun. However, you might want to expand it or divide into categories. For example, you have two apps for drawing and two navigation apps. Both are cool but they represent completely different concepts! Anyway, thanks for your efforts.
Fergus
Good job, thank you for writing. I've enjoyed much reading your post. One can hardly argue that AR is fun. I think it also works perfect for adults who can play AR versions of their favorite games from childhood. In particular, I was excited by Super Mario Bros AR demo. Cannot wait to try a full version.