Author: Arina Golosovskaya
Augmented reality in retail is one of the newest marketing strategies. Companies adopt a combination of offline and online tools to engage customers and increase product sales. Marketers use augmented reality in advertising to improve overall customer experience with augmented reality-based interactive models. Customers use augmented reality mobile or web apps to explore products after they find the new experience fun and convenient. Below, we discuss how to create advanced AR-based customer experience.
Augmented reality and retail business
AR in Retail Apps
Augmented reality for online shopping
Augmented Reality and Retail Business
While augmented reality (AR), in and of itself, cannot be the marketing campaign goal, AR improves the overall brand perception encouraging clients to learn more about products when and where they want to and repeatedly use this digital experience. Below is an example from Ikea using an AR mobile app and a branded catalog helping customers see how their furniture would look in their homes.
Customers open a catalog page featuring the desired item, put it in a place where the piece of furniture would go, launch the app on a smartphone or tablet, and voila! they see its real dimensions on their screen. If the location does not suit them, they just find another place in the room.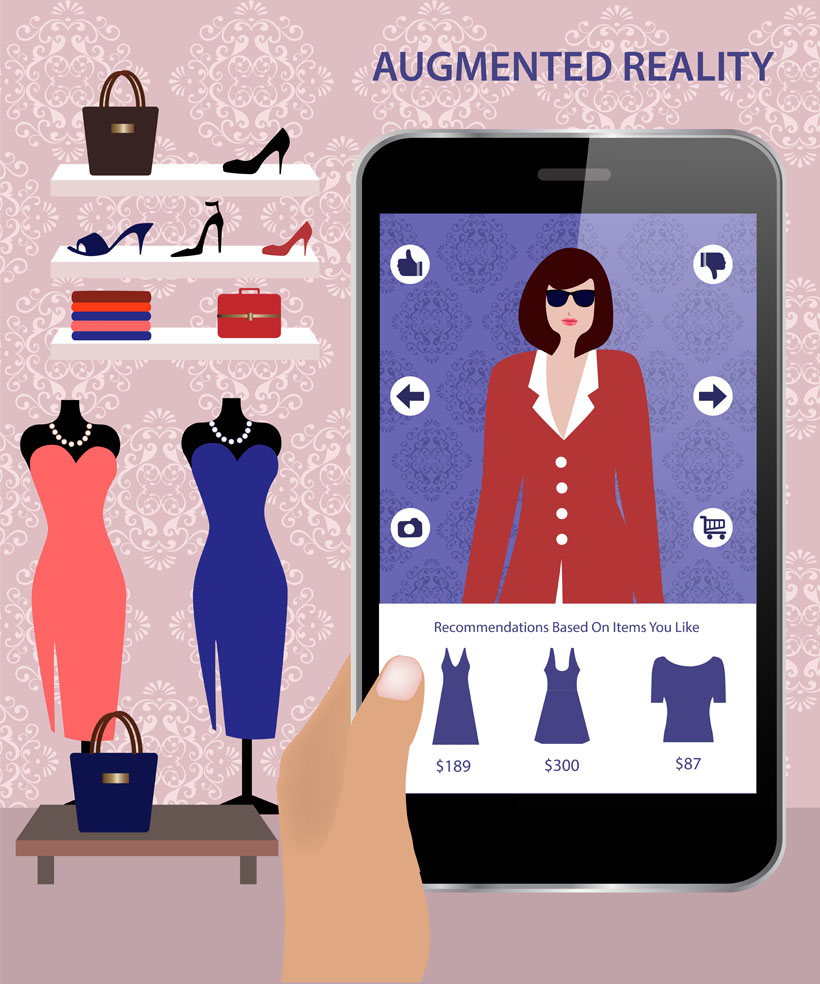 AR in Retail Apps
Augmented reality technology appeals more and more to retailers. The benefit of an augmented-reality-based campaign is it can target both average and tech-savvy users.
However, the possible scenario should include meaningful, valuable experiences. It must make customers' lives easier. When people get too many pop-ups encouraging them to switch on the phone camera and scan a brand logo "just for fun", the novelty of AR will wear off quickly and soon be discarded. AR apps must be integrated as part of your offer that allows trying out your product or easily getting more information.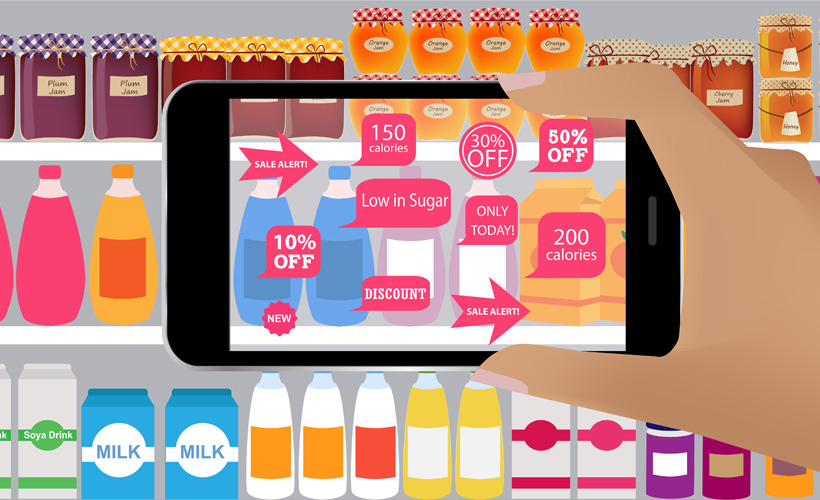 Augmented Reality for Online Shopping
Using AR for online shopping means customers can purchase items from the convenience of their home. Because mobile apps allow integration of AR models with catalogs, they have no need to visit a brick-and-mortar store. Customers launch an app, select an item and try it. If they like what they see, they can buy as soon as they have made up their mind—not tomorrow, or in a month or whenever they find time to go to a physical store.
Another benefit: you can update your catalog in a mobile app when it suits you—something totally impossible with a physical catalog. Your target audience always gets up-to-date information about bookmarked products, prices, special offers—quickly and easily.
When considering customer experience, an AR marketing campaign makes shopping more fun and it adds real value: it allows your customers to achieve the goal but more easily—in fewer steps. Marketers just need to make use of it.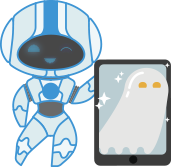 FEATURED IMAGE: Shutterstock
Jessica
Excellent information. AR helps brands provide an interactive and more engaging experience to their customers. I've seen several campaigns that use augmented reality, it looks like we will see huge AR ads  in the future.
Matthew
Augmented Reality become a hot topic in marketing . yah