Author: Aleksey Andreychenko
Toy Developer KiBi Toys, a relative newcomer to the AR Toy Market, recently introduced a series of five interactive educational learning toys. Marketed under the brand "KiBi Sensory", young children through age eight interact and grow with the world around them by playing games that emphasize sensory perception. Headquartered in Valencia, Spain, KiBi Toys is the first company to develop sensory educational toys designed for use in conjunction with digital devices. Since opening in 2015, the young company has received several prestigious awards for the quality and educational value of its toys and games.
Studies indicate that play-based learning accelerates the educational process. The KiBi line of sensory toys provide youngsters with unique learning and play experiences by combining elements of the physical and digital worlds. Some of the skills KiBi's Augmented Reality toys help young children develop through game playing include improving their sense of touch, identifying and understanding spatial concepts, enhancing memorization, stimulating creativity, increasing vocabulary and expanding social interaction.
Designed primarily for children aged three to eight, the five KiBi Sensory toys currently on the market teach youngsters to interact with the physical world around them through games focusing on textures, aromas, sounds, shapes and weights. Using a tablet, mobile phone or similar digital device with KiBi's proprietary Augmented Reality app installed, children learn effortlessly while playing games centered around the physical senses. Each of the five games comes with varying degrees of difficulty, which allows the child to learn and progress at his or her own pace.
About the Games
The App is divided into two parts, the first of which is a virtual board game designed to improve visual acuity and sound identification by stimulating the senses of sound and sight. Players are visually challenged to find matching pairs of animals, faces or fruits. To improve auditory memory, players are tasked with matching the sounds of various animals, musical instruments and melody sequences with their digitally-enhanced visual counterparts.








The five categories of KiBi Augmented Reality 3D Sensory toys currently available are Textures, Scents, Sounds, Shapes and Weights. Each toy is available in both Premium and Pocket versions. The Pocket version comes in an attractive carry bag, and includes five KiBi interactive game pieces, 20 flash cards, a game board, KiBi's proprietary App and an instructional guide. The Premium version is packaged in a sturdy storage box and comes with the App, 10 KiBi game pieces, a wooden tablet dock, 20 flash cards, and an instructional guide for 10 or more games designed for both single or multiple players. Using a digital device with the App installed, Augmented Reality brings the game to life. Flash cards for both versions are written in Spanish, English, German and French to both encourage children to learn other languages and help them increase their vocabularies in their native tongues.
The Future of Learning Through Play
Most educators agree that mastering the STEM skills of Science, Technology, Engineering and Mathematics are essential to getting ahead in today's rapidly-changing and highly technical world. Educators also agree that the most effective way of learning at an early age is through play. In particular, AR opens opportunities for interactive books. KiBi's line of sensory Augmented Reality toys and games too aid in the development of these crucial skills in young people to help them reach their potential and prepare them to become the leaders and innovators of tomorrow.
Based upon reviews and comments from parents, educators and young players themselves, expect to see KiBi Toys bring more Augmented Reality games to the marketplace.
FEATURED IMAGE: Kibi Toys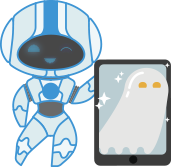 Sara
read that these blocks have a different smell, sound and texture. Is it true?
Kile
Yes it is true. But it seems to be different "pieces" for different games -  like Kibi Textures, Kibi Aromas, Kibi Sounds, Kibi Shapes, Kibi Weights.