Author: Arina Golosovskaya
From their humble beginnings in a Danish carpentry shop in 1932, the privately held Lego Group's business interests now include toys, video games, films, theme parks, and, of course, their iconic plastic bricks. As a toy industry trendsetter for decades, it's not surprising that LEGO was a pioneer in recognizing the potential of Augmented Reality, both for use in children's playthings as well as to advertise and market their products.
Falling upon hard times during the Great depression of the 1930s, carpenter Ole Kirk Christiansen began making wooden cars, trucks, piggy banks, yo-yos and pull toys to help counter the decreased sales of furniture and building materials. Always the innovator, Ole began using leftover yo-yo parts as wheels for his toy trucks and pull toys following the collapse of the short-lived yo-yo craze. Area farmers would often take Ole's toys in exchange for food, and it soon became obvious that there was a market for his carefully crafted children's playthings.
Shortly after World War II, use of plastics in manufacturing became common. Ole and his son Godtfried, who by then was actively involved with the business, bought a plastic injection molding machine. One of their first products were interlocking plastic building blocks, which they named "Automatic Binding Bricks". The bricks fit together snugly, but could be pulled apart and reused to form different models limited only by the imagination of the user. In 1953, the plastic pieces were renamed "Lego Bricks". All Lego plastic bricks are interchangeable with every brick produced since 1958, which the Lego Group estimates number more than 400 billion.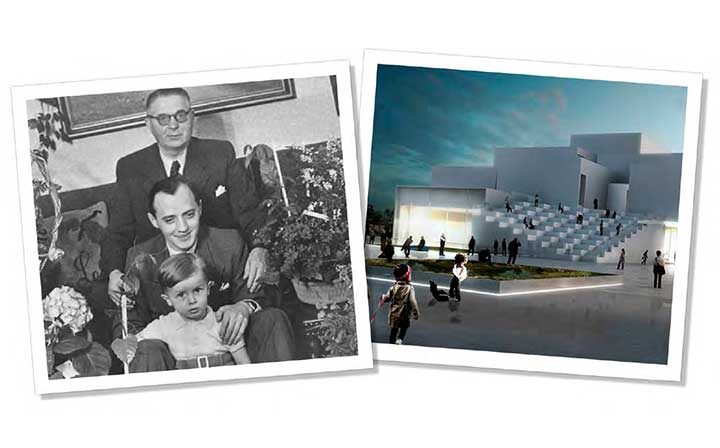 Most of the Lego Group's wooden toy inventory was destroyed by a warehouse fire in 1960. Godtfried, who took over the business following his father Ole's death in 1958, decided to stop producing wooden toys and concentrate on their growing line of plastic playthings. By the early 1960s, Lego began selling kits to build cars, trucks and other vehicles with their colorful bricks. By the end of the decade, worldwide sales of Lego building kits exceeded 18 million sets annually.
During the years that followed, Lego continued to introduce innovative new toys and games that entertained and educated. One of their more noteworthy early products was a 1966 train powered by a battery-operated electric motor. The first of the highly successful MINDSTORMS series of programmable robots was introduced in 1998. BIONICLE, which came on the market in 2001, combined construction kits with storylines and action figures. In 2006, Lego introduced MINDSTORMS NXT, which improved upon the original version by simplifying the construction and programming of the robots. Lego further improved the product through LEGO RCX, which was released in 2009. Marketed under the name LEGO MINDSTORMS, this updated version let the user program the robots with a desktop PC.
Also in 2009, Lego began demonstrating its products through specially designed kiosks in retail outlets. Called the Lego Digital Box, or LDB, an unopened Lego product package was held up to the LDB's screen, and, with the help of Augmented Reality technology, an image of the fully assembled product was displayed. Created in partnership with German AR developer Metaio, Lego began equipping all their stores with Digital Boxes in 2010.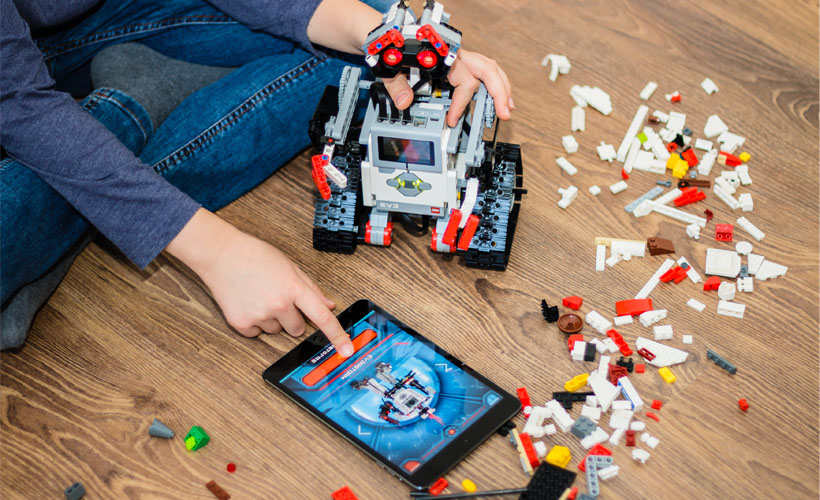 Lego's first real venture into the world of Augmented Reality toys came with the introduction of Fusion in 2013, which used AR technology to bring the colorful plastic bricks to life. As Lego accurately predicted, Fusion fascinated young people by introducing them to physical toys that interacted with Augmented Reality. Lego discontinued Fusion in 2014, but followed with the Beta version of LEGO Worlds in 2015, which allowed players to build structures in a computer-generated, 3-D environment. Updated versions of Worlds for Microsoft Windows, PlayStation 4 and Xbox One came on the market in March 2017.
What Lego's next new Augmented Reality toy or game will be isn't yet known, but one thing is almost certain – in keeping with the Lego tradition, it will be entertaining, educational and warmly welcomed by followers worldwide.
FEATURED IMAGE: Shutterstock, Lego
Kile
I Love Lego. It was interesting to learn a bit of history. Thank you . It is useful article.
Nic
I liked Digital Box with Augmented Reality technology in Lego stores. It was cool in 2009. But it's a pity they were removed from the stores.