Author: Dima Titov
Do you think augmented reality can only be for visual toys? Nothing of the sort! Sports app, Zombies, Run! proves audio illusions can be equally impressive. This app is intended for jogging fans who want to make their training more exciting and energetic. Jogging turns into a fascinating adventure. You'll have to escape from zombies, search for caches with weapon and medicine, save friends, etc. Now everything depends only on your speed and stamina.
How does it work?
You leave home, open the app and put on your headphones: within only a few steps, you hear the sounds of zombies. The game has started! Your hearing perceives augmented reality. You collect different bonuses: medicine chests, weapons, food, etc., during your run. You hear different indicators while you are jogging.
Continuing the game when you come home, you must distribute your collected bonuses among citizens who fight the zombies. You must decide who needs clothes, arms and medicine. Every time you jog and collect necessary things, you help the city.
Just like other jogging trackers—e.g., Runkeeper—Zombies, Run! AR app records all the standard data—time, speed, distance, calories burned, etc. Its killing feature is interactivity: it makes people run the whole distance instead of giving up after 15 minutes.
By being engrossed in sound augmented reality, you can keep body in shape.


Profit
Initially a Kickstarter campaign, Zombies, Run! was a premium paid app. It cost $4 and was downloaded by 1 million users. Quick math: to date, this app has earned more than 4 million dollars. (read more about AR startups ideas and monetization strategies in the article Augmented Reality Start-up Ideas: 3 Arenas)
Later, publishers changed their monetization model to include a Pro Membership subscription making all missions available for $ 2.99 per month or $19.99 a year. For those who previously paid for the app, most of the content remains available. Using the app is limited.
Here is how the transition looked like: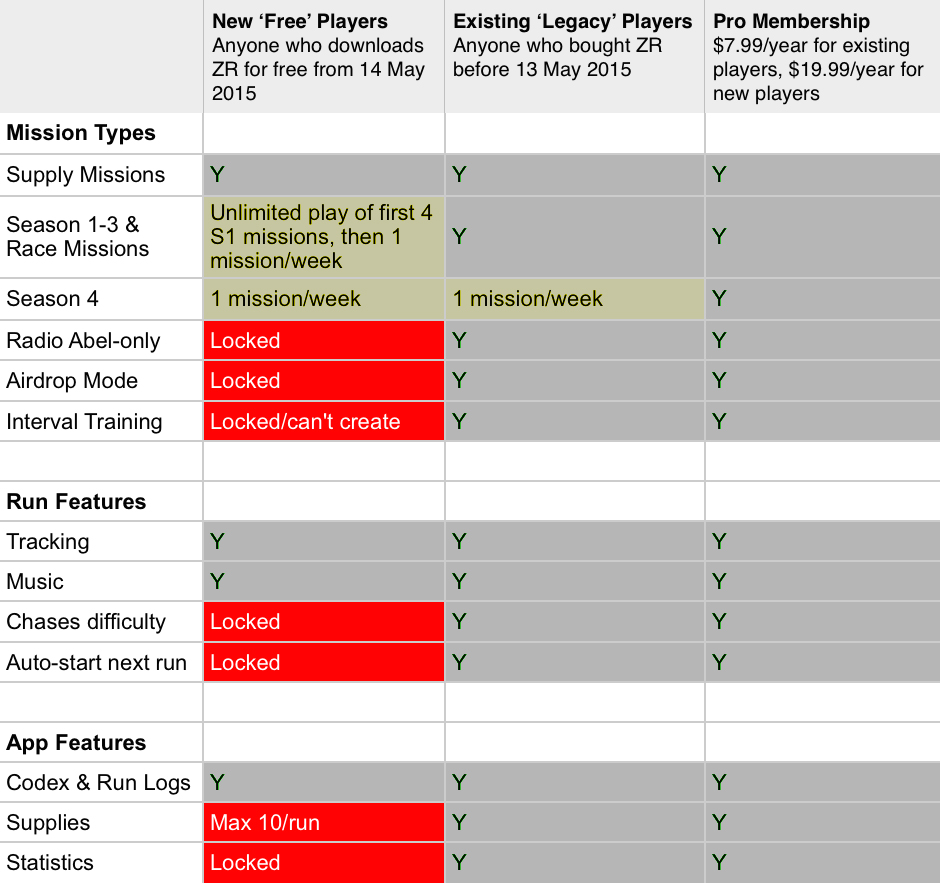 Source: androidpolice.com
In 2017, developers announced a monthly subscription for the new Zombies, Run! For those who subscribe after May 30, Pro Memberships increase to $3.99 a month and $24.99 a year: a clear sign of this app's popularity.

FEATURED IMAGE: zombiesrungame.com
Jon
It will be cool to try.
Lis
now the application is free in the app store.