Author: Dima Titov
For several years, L'Oréal Paris has experimented with augmented reality (AR) technology to enhance e-commerce experience. The problem of selling cosmetics online lies in customers' inability to try out products and evaluate them (the same does for AR tattoo app InkHunter). This is marketing game changer: when potential clients can access and assess a product or service, they more often than not consider if it is useful and are ready to buy.

Augmented reality helps attract and engage a client to view a product's features in detail. It gives an opportunity to establish a relationship between brand and buyer.
L'Oréal launched its first AR-based app in 2014. Initially, L'Oréal developed a lipstick-only app to determine if AR helped sales in cosmetics. After they saw an increase in sales, L'Oréal developed a new AR app for makeup.
All would have been well had not been for the many negative comments on Play Market. The complaints centered on the apps' poor capability to recognize silhouettes of faces. Great idea but inadequate execution meant Makeup Genius, L'Oréal needed a good technical partner for its Makeup Genius.  L'Oréal found the perfect partner with Perfect Corp. Perfect Corp already had success using augmented reality in marketing. A co-operation made in AR heaven? It seems so. The companies integrated cosmetic collections, released by L'Oréal all over the world, into the augmented reality app, YouCam Makeup—a virtual cosmetic editor and recipient of many prestige awards.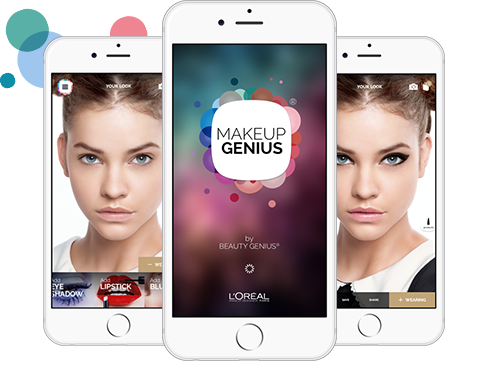 As result, hundreds of millions of makeup lovers can test the L'Oréal novelties using augmented reality, learn about cosmetic products, and shop online. Visitors to L'Oréal stores and shopping mall department stores are offered the opportunity to test a new app which lets them apply unique and innovative ways of serving customers.
The virtual makeup definitely looks real. No more static images – cam with live mirror effect reflects any changes in dynamics.
What is the main benefit of Makeup Genius? This app enables users to test cosmetics before buying. They can apply different lipsticks, eye shadows, mascaras, etc., and change their style in real-time. Users' smartphones turn into a personal makeup artist. Also, to make users' life simpler, L'Oréal make-up artists have created ready made, make-up looks which users are free to apply via the app.
How to use Makeup Genius (and YouCam Makeup too)?
More than 10 million people have downloaded the Makeup Genius app and tried on more than 25 million various looks.
The instructions are simple:
download the app

choose the country you live in

switch on the camera and aim it on the center of your face

apply products or try out different makeup looks of celebrities

save your selfie and share it on social media

purchase the products, if you wish, through the app.
About the company
L'Oréal is a French company, one of the world leaders in the perfumery and cosmetics arena. L'Oréal is present in 130 countries offering over 2,000 products in beauty and personal care. L'Oréal has been famous for its strong influence on the evolution of the advertising industry. Throughout its century-long existence, L'Oréal has used promotional posters, radio broadcasts, and movies to communicate with its audience. Now, in the 21st century, the company continues its innovative ways with websites and AR-based mobile apps.
The L'Oréal story shows one should never give up a good idea. When its own Augmented Reality app was lackluster and too buggy, L'Oréal strove to correct its deficiencies by finding the perfect partner to complement its work.
Co-operation with the right development team opened up opportunities to create a product users love and to enhance its own online presence.
FEATURED IMAGE: Shutterstock, MAKEUP GENIUS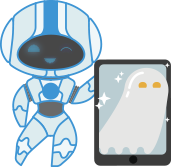 Lina
I downloaded this application. the idea is good, but the implementation is not  good. ((((  it's still hard to choose the color of lipstick, everything looks not very natural.
paul
this is one of the most popular applications in app store. It was updated recently. now it works a little better. U can try it again.