Author: Arina Golosovskaya
All startups strive to find the perfect place to pitch their products in front of investors and industry experts—to capture interest and get feedback.
Now we know the perfect place: Web Summit 2019 in Lisbon, Portugal.
Is it worth visiting? Judging by Web Summit 2018, it definitely is. Here's why.
Web Summit 2018 was the perfect place for the Invisible Toys team to present their expertise and experience in Augmented Reality app development and how they progressed to a special framework to speed up the development process and lower costs.
Invisible Toys framework addresses the problem of AR-development acceleration, enabling the team to easily integrate 3D models into an app. By its implementation, the team saves development costs while maintaining exceptional quality of AR catalogs designed for Augmented Reality apps.
While it seemed to be beneficial for helping other startups build their software at lower costs, we wanted to know what the industry thought about it.
Here we discuss our Web Summit 2018 experience—a can-never-forget event that kept everyone amazed throughout the event. Web Summit exceeded all our wildest expectations in every way possible, starting inside with excellent event organization and management throughout the Web Summit community and outside in the beautiful city of Lisbon: fascinating history embodied in breathtaking architecture and carefully preserved in local museums, plus plenty of places to relax after a busy day in a hideaway restaurant or to party until the dawn.
These are our top five memories from attending Web Summit 2018, convincing us we must absolutely be there next year.
1 People
Over 70,000 visitors from different parts of the world attended Web Summit to discuss the hottest ideas and get relevant feedback from peers and experts. Everyone was engaged in web-based businesses: alpha and beta startups, representatives of large enterprises, such as Amazon, Microsoft and others, angel investors, outsourcing development companies, experts from various industries, and many more.
Startups represented literally all possible innovation domains such as blockchain, machine learning, Augmented and Virtual Reality, artificial intelligence—if you can imagine it, it probably was there.
It was pure pleasure to meet so many people passionate about their endeavors. We were also equally delighted by shared ambitions, ideas, and advice with everyone who stopped by.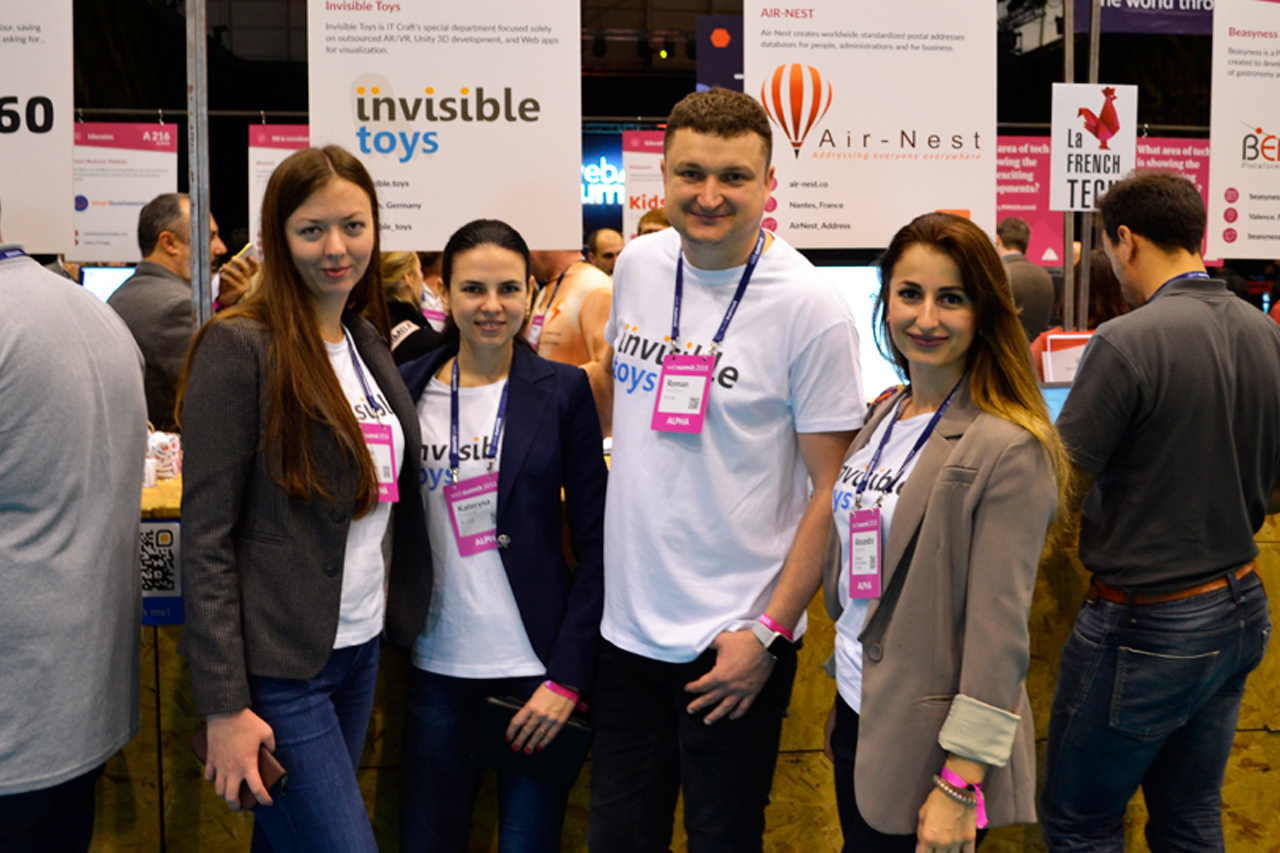 2 Presentation opportunities for everyone
Web Summit offered every startup an opportunity to pitch in front of a large audience. Every day, organizers picked the best pitch then chose the overall winner.
Web Summit was also a place for startups to discover their own opportunities, starting from development teams available for hire through to governmental support and a possibility to get onboard an accelerator to direct financing.
And, of course, every startup received the attention of Web Summit visitors who were walking around soaking in the activity and energy—a perfect way to network.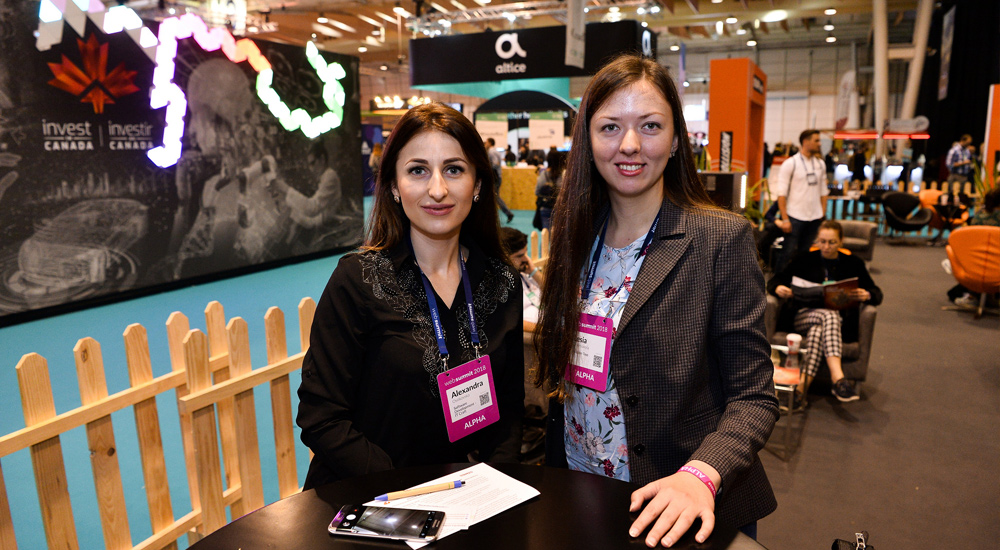 3 Awareness of global problems
Overall, challenges faced took center stage at Web Summit. Keynote speakers raised these crucial-to-the-Web problems on opening day from the main stage. It was beyond our expectations to hear Sir Tim Berners-Lee discuss threats impacting the Internet of the future: critical thinking quashed by the raucous voices focusing on hate and aggression.
One major issue is the prevalence of social hate platforms which could ruin open, honest human communication, so that the inherent core values of humanity, such as trust and respect, might be replaced with fake ideals. Can we deal with these issues? Such were the questions companies asked and sought to find relevant answers.
The good news: women are more broadly represented in tech. Although lack of women in this field has been a problem, there is a positive trend towards women participating in the tech and innovations arena.
Through the women in tech mentor program, which began in 2016, Web Summit is helping to change the tech sectors women to men ratio. Web Summit 2016 invited 10,000 female entrepreneurs to attend that year's summit as guests. This year, the women to men ratio reached 42% to 58%: a vast improvement in only a few short years.
4 Finding one's way around Web Summit
Startups were grouped based on their area of interest, thus simplifying navigation inside Web Summit's four pavilions. 10-15 startups were grouped into one section. Every startup got a chance to exhibit for one day; the next day, a similar startup exhibited on that same spot. This ensured every attendee had a clear picture of the exhibition in his / her mind and could easily find the way to an interesting stand—a grand achievement by the Web Summit organizers.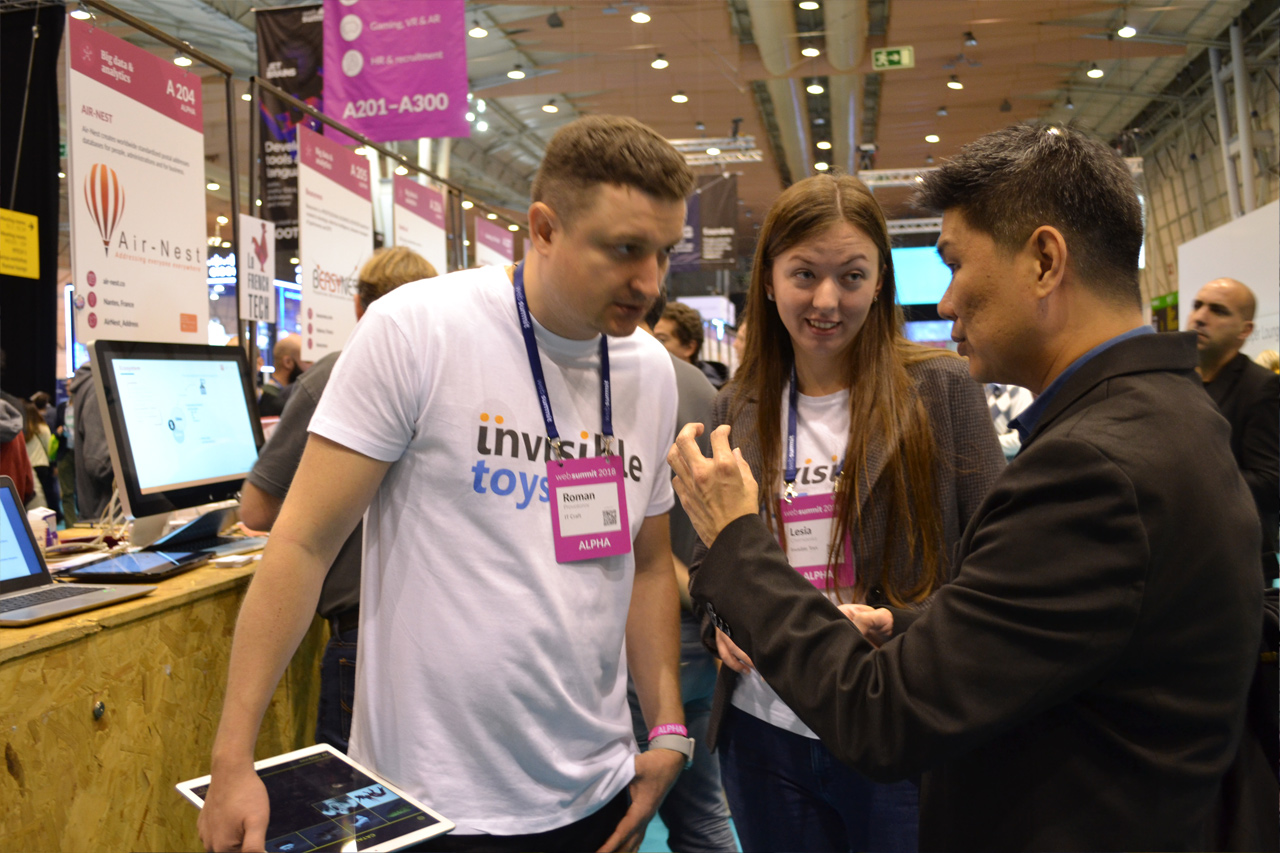 5 Lisbon
The magnificent capital city of Portugal offered shelter and hospitality for the four Web Summit days as well as magnificent cuisine, stunning architecture, and fun for all.
The Invisible Toys team members were charmed by the warm hospitality of the Portuguese people and enjoyed their stay in Lisbon as much as the Web Summit itself.
Last but not least, the Atlantic Ocean was worth visiting, too: it was but a short drive to the coast to witness its majesty and power.To sum up, Web Summit was a large, fascinating event organized in a truly exceptional way.
If you hesitate whether you should go to Lisbon for Web Summit 2019, just do it—and be prepared to be absolutely amazed. Of course, we'll be there and greatly look forward to seeing YOU at Web Summit 2019 in Lisbon!