Author: Arina Golosovskaya
Augmented Reality Toys continue to gain in popularity with children (and even adults!) worldwide. Previously, we witnessed success stories of Lego, Crayola and other companies who had worked on Augmented Reality toys for several years. Here are a few unique variations that were recently or are about to be brought to market.
Decalcomania AR Wall Decals
Introduced at the Toy Industry Association's Toy Fair 2017 held in New York City last February, one item that attracted much attention is the collection of colorful, wall-sized Augmented Reality Vinyl Decals. Produced by Decalcomania, a US-based manufacturer and supplier of custom decals and stickers, the large, decorative decals are made of vinyl, will adhere to both smooth and textured surfaces, and can be easily removed for repositioning without damaging the wall.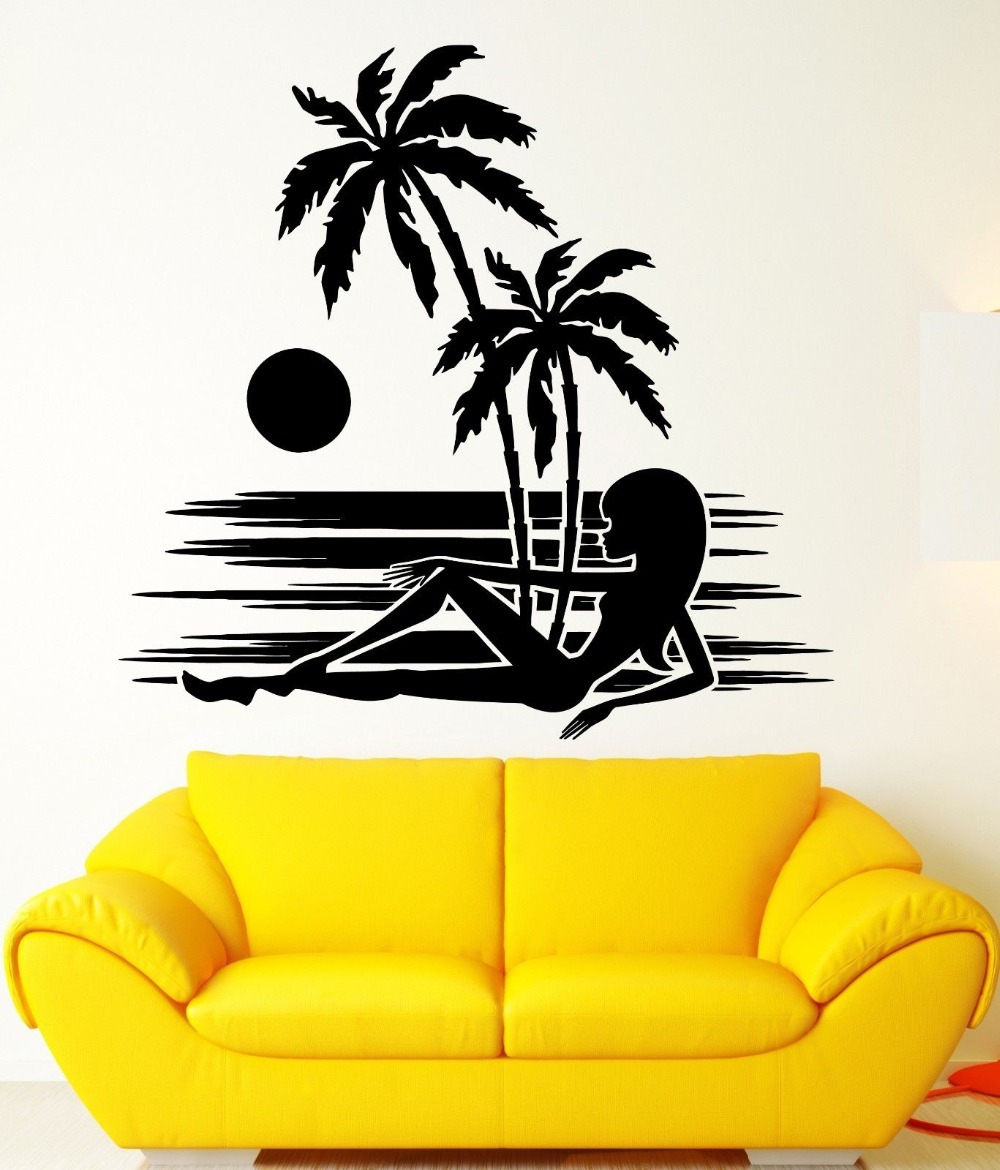 After installing and opening the free, downloadable iOS or Android app, pointing a tablet, smartphone or similar device at the decal will make the image spring to life. Currently, there are five different wall decals available in sizes ranging from 18" x 16" to 27" x 22". Priced at $29.98 each, all five feature Comicon-type Action Hero Figures. Japanese Video Game Developer Capcom has licensed three of the decals, and two are being marketed under license to French Video Game Publisher Ubisoft Entertainment. According to Sandy Hix, Decalcomania's Fulfillment Director, the company plans to license and release several more wall decal designs over the next few months. Look for Augmented Reality Decals to soon be on bedroom and game room walls of young people everywhere.
SmartGurlz
Another Augmented Reality Toy introduced at the 2017 Toy Fair is SmartGurlz. Released in limited quantities during the 2016 Holiday Season, SmartGurlz is a toy that both educates and entertains. Designed for girls aged six and up, the AR toy emphasizes the four STEM (Science, Technology, Engineering & Math) learning disciplines by teaching young girls the basics of computer coding.
SmartGurlz is a line of four action figure dolls and robotic "scooter-like" video-equipped drones that are connected to a digital device through a free iOS or Android downloadable app called "SugarCoded" from the Apple Store and Google Play. Using SugarCoded, the player programs tasks that maneuver the robot through story-based "missions".
SmartGurlz is unique in that it is the first AR Toy intended specifically for girls. Priced at US$99, SmartGurlz was test marketed during the 2016 Holiday shopping season through product launch demonstrations at high-end department stores including Harrods in London, Paris' Galleries Lafayette and Copenhagen's Hamley's, and the initial release of 3,000 units sold out immediately. SmartGurlz are currently available in limited quantities through Amazon UK, and are expected to be marketed in the US by mid-2017.
AR Toy Gun with Bluetooth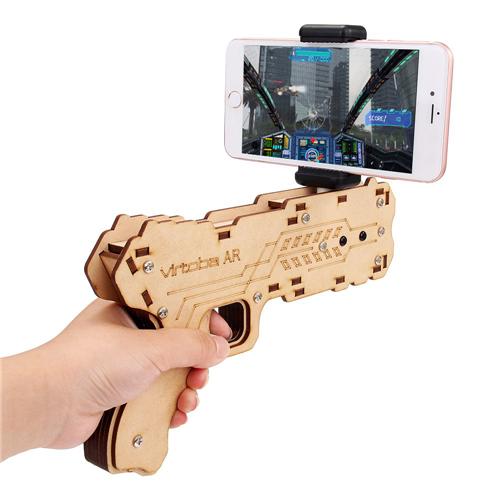 This Toy Gun combines the technologies of Augmented Reality and electronics for the ultimate in video shooting games. Manufactured in China by Xiaowo and distributed through China-based companies Banggood and Alibaba, the Gun is uniquely shaped to avoid its being mistaken for a real weapon. The wooden AR Toy comes both fully assembled and in an unassembled do-it-yourself version.
Operating on two AAA batteries (not included), the 11' x 7" x .8" inch device includes realistic sound effects and Bluetooth technology for connecting to an iOS or Android device. A smartphone with a downloadable iOS or Android apps from Google's Play or The Apple Store is needed in order to begin playing. After downloading the app and attaching a smartphone to the toy gun, player moves about in search of the "enemy". Once located with the assistance of the toy's built-in Virtual Radar, he or she takes aim through the smartphone screen and pulls the trigger to score hits, which are confirmed through both visually and sonically. The unique toy comes with several game variations with different degrees of difficulty. More games are expected to be released in the near future.
Look for retailers to add these and other fascinating new Augmented Reality Toys & Games (SwapBots is among them) in time for the 2017 Holiday Season.
FEATURED IMAGE: Shutterstock
N. Chang
Decalcomania AR wall decals and Ar toys. Can I play with this augmented reality vinyl decals?
Lora
How does Smartgurlz work with augmented reality?