Author: Dima Titov
Augmented Reality, or "AR" is a fascinating interactive technology that overlays computer-generated digital images on real world physical objects or surroundings. The composite results are brought to life through a smartphone or tablet with a special iOS or Android app installed that makes it a viewing device. Although the concept has been around for decades, AR in its earlier forms was confined primarily to the labs of scientists and engineers.
Augmented Reality is commonly found in everyday life, and is being used more and more frequently in such diverse fields as advertising and marketing, architecture & design, retail sales, training & education, medicine, research & development, military operations and gaming & entertainment – the list of possible uses is almost endless opening it for various startup ideas. The true extent of its impact on the future of the Toy Industry, however, has only recently come to light. In today's rapidly changing high tech world, children are becoming adept at using smartphones, tablets and similar devices at a very young age. Young children are increasingly moving away from conventional toys and games in favor of digitally enhanced entertainment.
AR Toys Combine Tradition with Technology
Augmented Reality is revolutionizing the toy & game industry by combining traditional toys, books and games with digital technology for experiences that simultaneously teach and entertain, making learning a fun experience. Augmented Reality technology has also changed the way toys and games are marketed. At the retail point of purchase, kids (or their parents) can preview an item before deciding whether to make the purchase. By simply pointing a smartphone, tablet or similar device at a display kiosk equipped with a small camera, the screen comes to life, giving the prospective buyer a visual demonstration of the toy in action or seeing what an unassembled model kit will look like when built.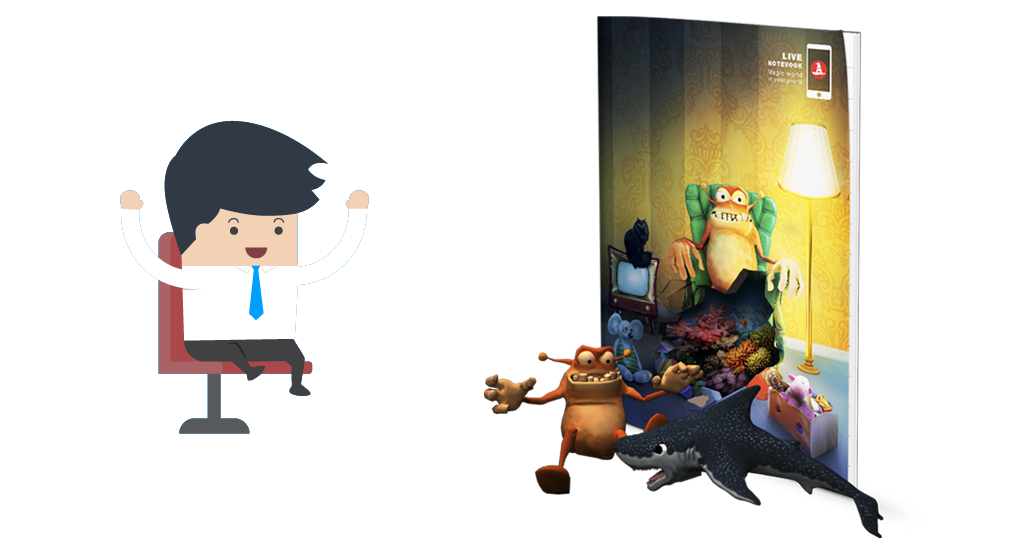 LEGO was one of the first major players in the toy industry to use interactive demonstration kiosks to promote sales of their AR products, including Fusion, Worlds and Nexo Knight. Several other iconic brands also recognized the value and future of Augmented Reality books and toys early on. These include Disney's Dream Play series that allow kid's to interact with their favorite animated characters, Fisher-Price's Apptivity Line designed for preschoolers and Mattel's Avatar AR Action Figures. Among more recent entrants into the field is Books & Magic, a Danish firm that brought Hans Christian Anderson's classic children's story The Little Mermaid to life in a beautifully illustrated book through Augmented Reality.
The Future of Augmented Reality Toys
Medicine, Architecture & Design and Training & Education are just a few of the many fields that already benefit from AR's rapidly evolving technology. The same holds true for Augmented Reality toys, books and games, where the interactive possibilities are virtually unlimited. The ever-increasing popularity of AR games and toys ensures the concept will continue to grow, since it allows manufacturers to periodically rejuvenate an established product without having to invest in replacing, updating or redesigning the toy or game.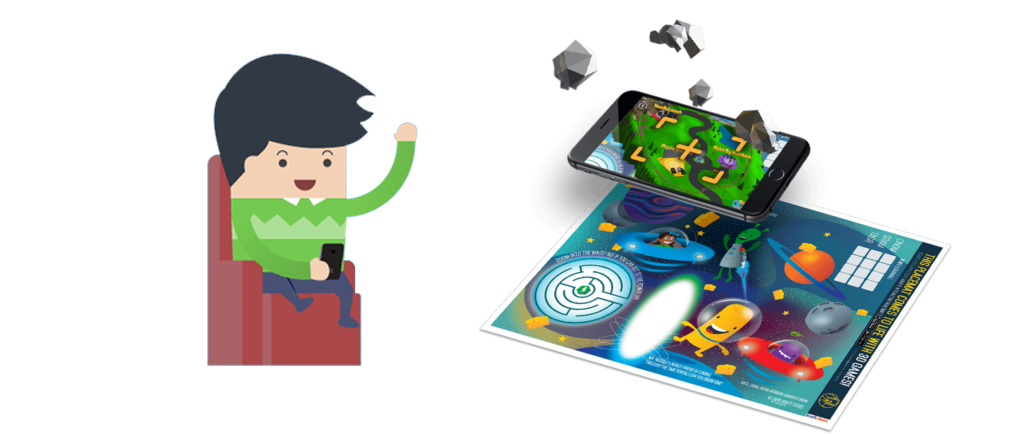 An Augmented Reality toy can also be a profit center that continues to generate revenue by offering optional in-app sales of updates as they are periodically released. Manufacturers can keep the market for a particular toy or game alive by simply releasing a new app without having to create and produce a totally new product. Parents and grandparents likewise appreciate this feature, since it will extend the life of a toy they have purchased from as little as a few weeks to months or even years.
Look for more companies getting on board with Augmented Reality toys and games in the months to come. Exciting new developments in the field are sure to continue entertaining, teaching and captivating the imaginations of children and adults alike for many years.
FEATURED IMAGE: Shutterstock
Ted
Ikea's application with  Augmented Reality technology had a very positive impact on marketing. Now this technology can be used not only for games but also for marketing and advertising. And I think that in the future we will see more
Nelly
I would like more applications for education and training. it would be interesting to diversify the learning process